Best of Chamonix Treks 2023

Adventurous treks, mountain lakes, Chamonix based week
Course overview

| | |
| --- | --- |
| | The Chamonix valley must surely rank as one of the world's best bases for a walking holiday. The valley is hemmed in by sharp granite spires, tumbling glaciers, and snowy peaks. Glimmering above them all is the dome of Mont Blanc, the highest peak. |
| | This week aims to show you some of the most remote treks in the Mont Blanc massif, and to avoid the crowded and easily accessed classic honey pots, such as Lac Blanc and around Montenvers. We offer a week of challenging and remote trekking, in wild scenery, far from the crowds and tourist hotspots. |
| | The Best of Mont Blanc Treks week has been designed to show you the most spectacular viewpoints above the valley floors, such as exploring the hidden valleys of the Aiguilles Rouges such as Tre-les-Eaux, Diosaz, and Berard. You will be led by a qualified trekking guide (UIMLA qualified), who has a vast local knowledge. |
| | We ensure that we avoid sections of the hut-to-hut treks in the region, such as the Tour du Mont Blanc, to tread the path less trod, and to enjoy the remote and rugged beauty of the Mont Blanc massif. You explore the non-commercialised areas, to get a real feel for what the region has to offer, and how it used to be. |
| | The trekking in the Mont Blanc massif is unforgiving and steep in many places, even compared to other Alpine regions. This is a key reason why you are led by an IML. At either side of the key summer season, there is a high chance of crossing some snow patches. |
| | During the week, you may well trek for a day in Switzerland or Italy. The itinerary is deliberately highly flexible to account for the weather and conditions, so that you achieve the most during the week. With this challenging and adventurous itinerary, it is easy to alter any of the objectives, so suit how you are feeling each day. |
| | Dates: These are listed in the column on the right, and they show the live availability from our secure online booking system. When you book online, you receive immediate confirmation, your Alpine Information Booklet, course specific kit list and invoice. |
Your guarantee of the highest standards
You are led by a UIMLA International Mountain Leader (IML). This is the highest qualification for leading trekking groups in the Alps (where it is a legal requirement) and worldwide. During the treks their focus is on your comfort, enjoyment, education and safety, all of which are equally important. Being led by an IML to take you on a trek, you are hiring far more than someone to show you the way. You will learn about the environment, flora, fauna, glaciology, geology, and geography of the region. To ensure your safety your IML will guide you on steep ground, on fixed equipment (ladders, chains, etc), and over snow patches.

Daily Course Itinerary
One of the delights of trekking is that, unlike skiing or climbing, you can go out in all levels of visibility and snowfall, and have a great day. Chamonix is blessed with hundreds of trekking areas close by, and so the itinerary can be flexed on any day to take account of better weather or underfoot conditions, to ensure that you sample the best on offer. The itinerary below is to provide you with a taster of what you could achieve, and isn't fixed in stone. We get many clients who come back year after year to repeat this course, but they need never repeat a route they have done before. Your guide will have a massive local knowledge and experience.

Sunday
Travel to Chamonix to arrive for the 17:00 check-in followed by and course safety and itinerary briefings. There is time for kit checks or rental of equipment (see inclusions below for what you are provided as part of the course price). Briefings are over by 18:00 and the Chamonix hosts accompany the group to pre-dinner drinks. Some clients opt to travel out a day or two early to get their hill legs back and to explore the town. Night in Chamonix.
Monday
After meeting your guide in the morning, you are transported to one of the trekking regions, such as Vallorcine or Servoz. The first day will get your hill legs back, as you ascend through the forests to break out above the treeline, to the amazing views across the mountains. The objective for the day will be a high pass or a trekking peak summit. You are likely to see some of the wild animals in these remote areas, such as Chamois and Ibex. Night in Chamonix.
Tuesday
You undertake a spectacular trek such as the high passes of the Aiguilles Rouges, far above the village of Vallorcine. The path starts by following a torrent gorge up through the woods, before emerging above the treeline, before heading up past the hut to the col or a peak, such as Col d'Anterne, which is a great place for a lunch stop. Views from these routes are spectacular, looking across the whole of the Mont Blanc massif. Night in Chamonix.
Wednesday
A popular trek for the middle of the week is in the Contamines valley to the west of Mont Blanc. Here the goal of the day would be to ascend to one of the mountain huts above the valley, and to follow a quiet balcony track contouring around the valley. You could even cross a high pass, such as Col du Fenetre, or trek into the Beaufortain area beyond. After you descend through the forests to your start point, and you return to the Chamonix valley. Night in Chamonix.
Thursday
If you would like to spend a night in a mountain hut, then the next two days are usually the best for this two day mini-expedition. The alternative is another day trek, with the night in Chamonix. You can decide at the start of the week which itinerary it would like to follow. Note the price of the hut is not included in the course price. Either option would involve a great day remote trekking, in France, or perhaps across the border above the Italian Val d'Aoste.
Friday
Either a trek and descent from a mountain hut (such as the Victor Emmanuel or Bonatti refuge), or a day trek from Chamonix. An ideal final trek from Chamonix could be Mont Buet 3099m, the highest trekking peak in the region. It is not unusual for this adventurous trekking course to summit peaks in France, Italy and Switzerland during the week! Evening social drinks, then a celebratory meal, with the final night spent in Chamonix.
Saturday
Breakfast, then accommodation check out at 10:00, after which you are free to depart for home. If you feel you require any feedback, please ask your guide on the Friday or the resort team.

ITINERARY NOTES: Where possible we follow itineraries. Mountain adventures are weather and conditions dependant, so occasionally we are forced to alter the plans. If this is the case, suitable alternatives are offered. Please use this outline itinerary as a guide to the types of route / activity that you will attempt.
Course Prices
Standard course

5 full days UIMLA guiding, 1:8 max ratio
7 days holiday in total
£999

Live availability

Click on the planner logo to the right to
see the real time live course availability

Secure online booking system
Standard Course Inclusions: 1) UIMLA Guide for five days, 2) Chamonix course hosts for logistics & briefings, 3) self-catered accommodation in Chamonix (inc. beddings & towels), 4) Pre course information booklet, 5) Equipment discount voucher for UK shops, 6) Free 36 page technical Course Instruction Booklet, 7) Valley transport as it is required, 8) Evening technical instruction when in Chamonix.
Exclusions: 1) Travel to and from Chamonix, 2) Equipment hire, 3) Personal laundry, telephone calls, lunches, evening meals in valley, & any purchases in mountain huts / hotels / restaurants, 4) Cable cars and mountain uplift (not normally required), 5) Option of one night half board stay in a mountain hut for you and your guide (budget on c. £30), 6) Activities insurance, & excess baggage charges.
Notes: Group sizes 2 to 8 clients, with 1 leader.
Course upgrade options
Many clients on this trip consider upgrading with one or more of the following course additions...

Private
room

Big 5 Alpine
extensions

Technical
kit rental

Acclimatise
weekend

Upgrade to single from
£300-£500 in addition to
standard course price,
depending on week.
Extend by 2 days after
to ascend one of the
Big 5 Alpine peaks as
an extra summit.
Rent all technical kit
for a week. Full Alpine
Bundle costs you just
£100 for the week.
Saturday night spent in
Chamonix, with choice
of self-guided or guided
on Sunday. From £70.
Click for details
Click for details
Click for details
Click for details

Standard course accommodation - normally clients are based in self-catered flats (details), so take a look, and decide if it's for you. For more luxury, contact us for quotes in higher standard apartments, or hotels of any standard required. If you have / source your own course accommodation, or we cannot provide an upgrade, the standard course price has a £100pp reduction applied on your invoice.
Current course availability

Course Dates

Chamonix treks

NOTE: This trip has scheduled
dates, but if there are four who
are booking together, it can be
operated on any date you wish.
Client feedback


The amount our leader knew about the region was astounding, and we were shown places that no one could ever hope to find on their own. Really well organised, and extremely friendly

Linda F , Chamonix Treks


An amazing week where we saw marmots, chamois and dinosaur footprints!

Kirstie S , Chamonix Treks


An astonishingly varied range of treks, with superlative views every day

Darwin T , Chamonix Treks

Testimonials

Press & media

Films & videos

Photo gallery
Location data for this trip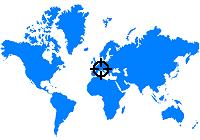 The trips all start in Chamonix valley in the French Alps, at the foot of Mont Blanc. It is easily accessed via a 90 minute transfer from Geneva airport.
Time Difference
GMT +1hr

Local Currency
€ Euros

Travel from UK
1hr flight
Regional information
When to Travel: Any time between mid-June and late September is suitable for trekking in the Alps. Snowfall is possible on higher ground all year round, but is unlikely in mid-summer. July and August are the key months for the French holidays, and are often the hottest months, with a higher risk of afternoon rain showers.
Mountain Weather: A key risk that your leader will be more than aware of is the afternoon Alpine thunderstorm, that are at their peak in the summer months. You should come equiped to expect three seasons in one day! The mornings are cold and clear, midday is hot, and there is the afternoon storm risk.
Fixed Equipment: Above the Chamonix valley, there are many short sections of fixed equipment to negotiate on the treks. This may involve ladders, chains, fixed wires / ropes, and staples / footholds. Your leader always carries a rope and some equipment to assist you on these sections, if required.
Local Produce: Chamonix is within the Haute-Savoie département of France, famed for cheese dishes, using milk from local cow herds and goats, as well as meat dishes. You can buy local produce for lunch each day, and can eat out each evening.
Suggested reading and kit
| | |
| --- | --- |
| | View full course equipment list, with examples of kit, click here |
So why choose us?
We are true specialists in the Alps. See our blog, by clicking on the logo.
Itinerary flexibility to allow you to take full advantage of the weather and conditions each day, so that you maximise the amount you can achieve each day.
Our prices are fixed in £ pounds sterling, to protect you from euro currency fluctuations, so that you can budget accurately.
We have a team of over 30 guides, and a resort support team, who all want you to have the best time possible! For more details on the guiding team and qualifications, please click here.
Any further questions?
A key part of choosing a company is being able to come and talk about your plans with an experienced course advisor face to face. In an increasingly virtual world, we know our clients value speaking to real people, getting open and honest advice. The vast majority of our clients are British, and our office and outdoor store is based in Windermere in the English Lake District.



Get in contact to arrange a meeting, and come in for a coffee to discuss your course in person with a trip advisor. Many people opt for this service, and it is an integral part of what we offer, as we are keen to ensure that you are prepared as possible, and that you select a course that is suitable for you. It makes it easier and more enjoyable for you and us, if you are on the right trip.