Extend your trip with a safari


Many people choose to extend their stay in Tanzania with a safari. Close to Moshi are three famous game parks, the Tarangire, Ngorongoro Crater, Arusha, and Lake Manyara. We offer a three day safari extension for £699 (based on 2 sharing, and excluding park fees).


The scenery and numbers of animals are as epic as the scenes from the Lion King. You are likely to see elephants, giraffes, rhinos, gazelles, hippos, zebras, baboons, lions and wildebeast, to name but a few. The bush pigs and water buffalo are almost always in sight.


The jeeps used for the safaris are generally Landrovers or Landcruisers. At night you stay in local lodges that are really comfortable, or there is the cheaper option of staying in tents if you prefer. If you are interested in a safari, contact us for further details.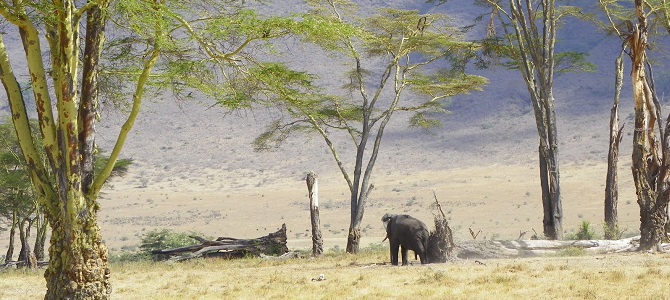 Many people want to see the classic 'Big 5', which refers to the lion, elephant, buffalo, leopard and rhinocerous. The term 'Big 5' was originally coined by hunters, and it refered to the five animals which were the most prized due to the difficultly and danger of tracking them on foot.


All the animals in the nature reserves are protected, and part of the park fees goes towards rangers to guard the animals from poachers. No hunting is permitted in the reserves, and our safari guides will educate you about the animals, their habitats, and how they are being protected.

Client feedback


I am now back at work after the trip to Kili with you recently. It was brilliant! All logistics were seamless – Evans and the crew were superb, the food was great, and we all summitted. What could be better!

David Fletcher , Kilimanjaro


Thank you so much for your meticulously organised and operated expedition. Everyone in the group reached the top. Also, your local team was great

Tom Beesley , Kilimanjaro


An unforgettable holiday for all the right reasons. Watching the sun rise across the plains from the summit was amazing. You have a great local team, who love working for you, and looking after us so well

Samantha Budd , Kili & Mt Meru

Testimonials

Press & media

Films & videos

Photo gallery
Suggested reading and kit
| | |
| --- | --- |
| | View full course equipment list, with examples of kit, click here |
Any further questions?
A key part of choosing a company is being able to come and talk about your plans with an experienced course advisor face to face. In an increasingly virtual world, we know our clients value speaking to real people, getting open and honest advice. The vast majority of our clients are British, and our office and outdoor store is based in Windermere in the English Lake District.



Get in contact to arrange a meeting, and come in for a coffee to discuss your course in person with a trip advisor. Many people opt for this service, and it is an integral part of what we offer, as we are keen to ensure that you are prepared as possible, and that you select a course that is suitable for you. It makes it easier and more enjoyable for you and us, if you are on the right trip.