Great Lake District day walks 2022

Tailor made guided classic mountain walks in the Cumbrian fells
Course overview
Tackle one of the famous Lakeland peaks via classic routes. Helvellyn via Striding Edge, the Fairfield or Langdale Horseshoes, Blencathra via Sharp Edge or Halls Fell, Scafell Pike or Coniston Old Man. Many of these days take in summits of Wainwright peaks, so appeal to those collecting the 214 tops.
Icicle offers these guided walks at safe guiding ratios which vary by the route. You are led by expert qualified leaders, so you don't need to worry about navigating yourself. These days are great for developing your hill fitness and skills, and moving over broken rocky ground safely.
All of the walks are graded from easy to strenuous, and we provide details of all the walk lengths, so you can select a suitable objective that matches your skills and fitness level, while providing a good challenge.
During the day you will learn about the local fells of the Lake District, and to be guided offers way more that just being shown the way. It will be a insight into the region, and to learn mountain skills too if you wish.
Our private group Lake District guided walk day package includes all the following elements;
Guides - Fully qualified UIMLA International Mountain Leaders or ML(S) Mountain Leaders.
Tailor made - Guiding available every day of the year (not Christmas day). Suitable for all abilities.
Transport - Door to door service to and from hike from your accommodation for £20 supplement.
Safety - Leaders carry safety kit including first aid kit, emergency radio / phone, and group shelter.
For your safety, the largest group size per guide is a 1:8 ratio. Some routes such as Sharp Edge or Jack's Rake on Pavey Ark are 1:2. The table below details our considered safe guiding ratios.
Dates: these days can be booked up until 24 hours in advance. Imminent dates where we have available guides are listed on the top right of the page. When you book online, so you get immediate e-confirmation. If you wish to book within 24 hours (i.e. for the next day), or for alternative dates, please contact us.
Walk experience and grades
We have graded each of the walks into categories of Gentle, Moderate, and Strenuous. The details are below, so that you can select which type of guided walk is most suitable for you. For all of the guided walks a suitable level of fitness is required, so please select a realistic objective. If you are in any doubt, give us a call.
Gentle

Up to 500m of ascent, generally this is a half day walk of up to 4 hours long. The walk is over easy ground with low amounts of steeper terrain.
Moderate

These treks will involve up to 1000m of ascent, and days of up to 7 hours and around 10km in length. There may be some rocky terrain.
Strenuous

Days of up to 8 hours long and over 1000m of ascent and 12km long. There may be exposed sections and steep or unstable ground too.
Technical

Steeper ground, or easy scrambling terrain, where a good head for heights, and previous experience is a pre-requisite, for your safety.
Remember that you will be guided by a fully qualified mountain professional, who is an expert in the local area, so you don't need to worry about navigation or areas of steeper ground, though the instructor will give you help and tips for your future hill-walking skills throughout the day.
Guided walks overview


Below is a list of our most popular walks, graded as Gentle, Moderate, and Strenuous. Just look for the coloured indicators next to the course name. Please note that in case of adverse weather or conditions, we are sometimes forced to alter the objectives during the day. This is for your comfort and safety, so we ask you to be flexible in your approach to these days, as your safety must remain paramount at all times.


You don't even need to decide on a prefered walk. Just book a day, and let our local expert leaders select a route that suits your ambitions and skills, to ensure you have a great day in the fells. The majority of our clients opt for this, and we'll ensure that you don't repeat any walks you've done previously.

Lake District guided walks
Vert / km / time
Meeting point
Sharp Edge (1:2 max)
Blencathra's hardest ridge route.
Ascent is made at
a safe pace for you.
Office at 08:15am, or 09:00am on the roadside parking in Threlkeld.
Jack's Rake (1:2 max)
The famous diagonal ledge up Pavey Ark.
Ascent is made at
a safe pace for you.
Office at 08:15am, or 09:00am in the NT car park next to Sticklebarn.
Scafell Pike (1:6 max)
Ascend the highest peak in England, via the summits of Ill Crag and Broad Crag.
Ascent: 1000m
Distance: 14km
Time: c.8 hours
Office at 08:15am, or 09:00am on the roadside parking in Seathwaite, or meet at Wasdale Head or Langdale.
Fairfield Horseshoe (1:8 max)
The classic full circuit of the horseshoe from Ambleside, with 8 Wainwright fell tops.
Ascent: 1100m
Distance: 12km
Time: c.7 hours
Office at 08:30am, or 09:00am outside the Golden Rule pub in Ambleside (near Rydal Road car park).
Helvellyn Striding Edge (1:4 max)
The most famous ridge in the Lakes, above Red tarn to reach the summit of Helvellyn.
Ascent: 950m
Distance: 15km
Time: c.7 hours
Office at 08:15am, or 09:00am outside the Glenridding Visitor Center pay & display carpark.
The Langdale Pikes (1:6 max)
Up to 4 Wainwright fells and rocky summits far above this stunning and remote valley.
Ascent: 1200m
Distance: 11km
Time: c.7 hours
Office at 08:30am, or 09:00am outside Sticklebarn pub at New Dungeon Ghyll, Langdale.
The Crinkle Crags (1:6 max)
These mountains guard the valley head, and you traverse over all of the mountain tops.
Ascent: 1000m
Distance: 11km
Time: c.7 hours
Office at 08:30am, or 09:00am outside the Old Dungeon Ghyll pub, Langdale.
Coniston Old Man (1:6 max)
The Coniston fells and old mine workings provide a rough and beautiful landscape.
Ascent: 750m
Distance: 10km
Time: c.6 hours
Office at 08:15am, or 09:00am at the free parking area at the end of Walna Scar road.
Loughrigg Fell circuit (1:8 max)
A great introduction to the Southern Fells, with great views over several of the lakes.
Ascent: 350m
Distance: 10km
Time: c.4 hours
Office at 08:30am, or 09:00am outside White Lion hotel and pub in Ambleside.
Circuit of Wansfell (1:8 max)
If you are Ambleside based, this circuit gives you a a great summit and views all around.
Ascent: 500m
Distance: 9km
Time: c.4 hours
Office at 08:30am, or 09:00am outside White Lion hotel and pub in Ambleside.
ITINERARY NOTES: Where possible we follow itineraries. Mountain adventures are weather and conditions dependant, so occasionaly we are forced to alter the plans. Please use this outline itinerary as a guide to the types of route / activity that you will attempt.
Course Prices

Standard course

1 full day UIMLA / ML guiding, 1:8 max ratio
1 day holiday in total
Range: £120 - £180
(total price, not per person)

Live availability

Click on the planner logo to the right to
see the real time live course availability

Secure online booking system
Inclusions: 1) UIMLA / ML guide for the day, 2) Lake District course hosts for logistics & briefings, 3) Pre course information booklet, 4) Equipment discount voucher for UK shops, 5) Provision of group safety equipment by the leader such as group shelter, rope, etc.
Exclusions: 1) Travel to & from the national park for the weekend, 2) Road transport in Lake District to venues each day, 3) Equipment hire such as poles or waterproofs, 4) Bar / food bills & tips, laundry, telephone calls, 5) Your choice of accommodation in the Lake District if required.
Ethics: Please note that we do not provide any guiding for charity challenge events in the Lake District, such as the National Three Peaks. On ethical grounds we will not, and have never, guided any of these types of event. They put intollerable stress on the local infrastructure, communities, and mountain rescue teams. If you wish to make a charitable donation, our preferred local charity is the Langdale & Ambleside Mountain Rescue Team, and the link to their website is here, and their donations page link is here. Thank you for your support!
Current course availability

Course Dates

Guided Lakes Peaks

Dates are on demand, throughout the year. The dates above are currently available for online booking, for immediate confirmation. Please contact us if you would like any alternative date(s).
Why pick this trip...
Great instructor ratios
Cheaper mid-week prices

Price range: £120 - £180
Book online

Note the price is the group total, not per person. Each walk has max ratios. Mid week dates are priced lower. Contact us for a quote.

Testimonials

Press & media

Films & videos

Photo gallery

Travel to this trip by train
Train to Windermere
Timings for this trip are such that you can arrive in the Lake District at Windermere just
after 9am on the first train from London or Manchester (on West Coast main line), and you can depart in the afternoon or evening, without requiring any local accommodation.
Background
Our office and shop is in Windermere, in the heart of the English Lake District, and it's here that all our courses and trips are planned. As well as offering mountain adventures around the world, we also run guided classic mountain walks in the Lake District fells, on our doorstep.

Where to meet
The meeting time for all these walks is either at our Windermere office, or direct at the local meeting point for each trek. The meeting times are marked on each walk. All walks depart from the local meeting point promptly at 09:00am, so note if meeting at the Windermere office the meeting time will be earlier.

Door-to-door service?
If you haven't got transport in the Lake District, our guides can drive small groups of up to 4 people. This service is available to those staying in the South Lakes in the Windermere / Ambleside region, and you can be collected and dropped off directly from your hotel / B&B / accommodation. If you require this service, add £20 in total to the price.

What to take
Below is a list of all the essential kit you need to take. Most items are available to buy or hire from our Windermere office and shop. Click for details.

| | |
| --- | --- |
| | Waterproof hill walking boots |
| | Waterproof jacket and trousers |
| | Rucksack of up to 30 litres size |
| | First aid kit with blister treatments |
| | Water bottle / hydration system |
| | Packed lunch and snacks |
| | Compass and map (OS / Harveys) |
| | Head torch (with good batteries) |
| | Spare warm clothing |
| | Good mountain clothing (no demin) |
| | Warm hat and gloves |
| | Suncream and sunglasses |

Equipment discounts of up to 15% are offered to all those booked on any of our guided walks for use in our shop in Windermere. Details sent on booking.

Dogs are welcome
On some walks, the terrain is suitable for taking a dog, and these involve easier ground with little / no scrambling. You must ensure that if you take your dog, that is is under control at all times, and you must carry a lead, especially if walking near livestock. If you are unsure whether a walk is suitable for your dog, please contact us.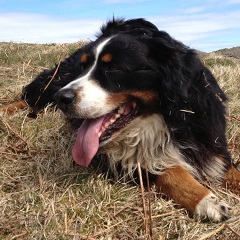 Age restrictions
On all our walks the minimum age is 18, unless accompanied by a parent or legal guardian. Under 18's must be able to cope physically with the terrain, but of you are in doubt, contact us.
Any further questions?
A key part of choosing a company is being able to come and talk about your plans with an experienced course advisor face to face. In an increasingly virtual world, we know our clients value speaking to real people, getting open and honest advice. The vast majority of our clients are British, and our office and outdoor store is based in Windermere in the English Lake District.



Get in contact to arrange a meeting, and come in for a coffee to discuss your course in person with a trip advisor.