Demi Tour Mont Blanc treks 2020
4 days holiday, 3 days UIMLA guided trekking, West / East
Course overview

| | |
| --- | --- |
| | The demi Tour du Mont Blanc (TMB) passes over the highest passes and most rugged and remote regions of the whole tour in this spectacular three day guided trek, with nights in mountain huts. |
| | A key attraction of this course is that is can be run on any dates as required, and we provide prices for various group sizes. We operate the Demi TMB from mid June to late September, when huts are open. |
| | There is so much history and information about the local area that our leaders have to share with you, as well as showing you the amazing scenery, that it is no wonder that this trek is one of our most popular run on demand courses. |
| | Select from either the West section of the TMB from Les Contamines to Courmayeur, or the East section from Courmayeur to Chamonix. The West is slightly more remote and technical terrain, whereas the East has more options to make the route easier or harder on most of the days, so is more flexible. |
| | During the week you pass through France into Italy (Demi TMB West), or Italy into Switzerland (Demi TMB East), so can enjoy the different cultures, architecture, and the food of each country over the trek. This is a real attraction, as the countries are very different. |
| | The treks are guaranteed to be led by a qualified International Mountain Leader, to ensure your safety and to provide the highest levels of mountain leadership throughout your holiday. |

Brief Course Itinerary
The itinerary below is designed to give you a flavour of exactly where you will trek to each day, but one of the great things about the Tour du Mont Blanc, is that there are many variations on certain sections, so you can select more challenging routes or even some summits. These options won't affect where you stay each night, but do mean that you can tailor the route a little on most days to suit how you are feeling, the weather and conditions. Your guide will have a massive local knowledge and experience, and will discuss the options with you en-route.

Friday
Travel to Chamonix to arrive for the 18:00 check-in followed by and course safety and itinerary briefings. There is time for kit checks or rental of equipment. Briefings are over by 20:00, then you have free time to prepare your rucksack and to go out for dinner. Some clients opt to travel out a day or two early to get their hill legs back and to explore the town. Extra nights accommodation are often possible from £30pp. Night in Chamonix.

Demi TMB West




Contamines to Courmayeur

Demi TMB East




Courmayeur to Chamonix

Saturday - Distance: 13km, Height Gain: 1300m, Approx Trek Time: 6 hours.
Contamines - Croix du Bonhomme. After breakfast you travel to the Contamines valley and the start of the Roman road at the baroque Notre Dame de la Gorge church. This ascends past the rock arch into the upper valley past La Barme, and then the long climb into the higher alpages to reach the Col du Bonhomme. Here the track turns left over a rocky section to the next col, below which is the stunningly located Croix du Bonhomme hut.

Saturday - Distance: -km, Height Gain: -m, Approx Trek Time: 6 hours.
Courmayeur - Champex. Travel through the Mont Blanc tunnel to reach Courmayeur, and then a second bus up the Val Ferret to Arnouva. Trek over Grand Col Ferret, and into Switzerland, then past Fouly, Praz de Fort and Issert, then up to Champex Lac along the Sentier des Champignons. Champex is a small Swiss village perched alongside a glacial lake. For the night you stay in a lodge at the far end of the village.

Sunday - Distance: 20km, Height Gain: 1150m, Approx Trek Time: 6 hours.
Croix du Bonhomme - Elisabetta. If the weather is good, you ascend over the Col du Fours and take in the summit of the Tête Nord du Fours, before descending into the remote valley beyond, on the route to Ville du Glaciers. You pass the Refuge du Mottets, and ascend to the Col du la Seigne, where you enter into Italy. This is a beautiful region, and you pass the limestone pyramid peaks to reach the superb Elizabetta Soldini refuge.
Sunday - Distance: -km, Height Gain: -m, Approx Trek Time: 6 hours.
Champex - Trient. There's a choice of route today, trekking either the Fenetre d'Arpette or Bovine Alpage routes to reach Trient village. The Arpette variant requires very good weather, and offers stunning views across the Trient glacier. The Bovine route ascends then traverses high above the old Roman town of Martigny, and the Rhone valley. The village is quiet and pretty, with the bright pink church dominating. Night in a lodge.
Monday - Distance: 15km, Height Gain: 500m, Approx Trek Time: 5 hours.
Elisabetta - Courmayeur. After leaving the refuge you trek past the moraine dammed Lac Combal before ascending again to reach the stunning traverse track that contours around to reach the Courmayeur ski area and the Maison Vielle refugio. After a late lunch here you hike down to Dolonne, and its cobbled streets and archways, that leads you into central Courmayeur. Return to Chamonix, and depart for evening flight from Geneva.
Monday - Distance: -km, Height Gain: -m, Approx Trek Time: 6 hours.
Trient - Chamonix. Set off trekking steeply up to reach the Col de Balme, where you enter France, and are rewarded with a great view of the Mont Blanc massif ahead of you. Traverse over the ridgeline of the Aiguillettes des Posettes, and down to Le Tour or Argentiere. You can even trek all the way to Chamonix, or simply catch the train whenever suits. Return to Chamonix, and depart for evening flight from Geneva.
ITINERARY NOTES: Where possible we follow itineraries. Mountain adventures are weather and conditions dependant, so occasionaly we are forced to alter the plans. If this is the case, suitable alternatives are offered. Please use this outline itinerary as a guide to the types of route / activity that you will attempt.

Course Prices
Standard course

3 full days UIMLA guiding, 1:8 max ratio
4 days holiday in total, e.g. Friday-Monday
£499

Live availability

Click on the planner logo to the right to
see the real time live course availability

Secure online booking system
Inclusions: 1) UIMLA guide for three days, 2) Chamonix course hosts for logistics & briefings, 3) Pre course information booklet, 4) Equipment discount voucher for UK shops, 5) 1 night B&B accommodation in Chamonix (inc. bedding & towels), 6) 2 nights mountain hut on a half board basis, 7) Free 36 page technical Course Instruction Booklet, 8) Chamonix logistics support.
Exclusions: 1) Travel to and from Chamonix, 2) Personal laundry, telephone calls, lunches, non-hut night evening meals, & any purchases in mountain huts / hotels / restaurants, 3) Road / rail transport as required for you and the guide, 4) Activities insurance, & excess baggage charges.
Group sizes: 3 - 8 people per group. For group sizes of over 8 people, there are multiple guides, and the teams travel independently of each other.
Current course availability

Course Dates

Demi TMB West trek

[ 4 ]

26 - 29 Jun 2020

[ 4 ]

24 - 27 Jul 2020

[ 4 ]

21 - 24 Aug 2020

Course Dates

Demi TMB East trek

[ 4 ]

26 - 29 Jun 2020

[ 4 ]

24 - 27 Jul 2020

[ 4 ]

21 - 24 Aug 2020

Spaces are indicated by the
number in square brackets
before each course date.
NOTE: This trip has scheduled
dates, but if you prefer to have
a private group who are booking
together, it can be operated on
any date, though a supplement
or discount may apply*
Client feedback


The huts you selected to stay in on this trek were superb, and far better than some of the others we passed. Great use of your local knowledge and presence.

Hannah Stephenson , Demi-TMB


Thank you Icicle for arranging this holiday for my family. We all had a good time, and found that the information you provided was good for us to prepare before.

Mohammed Khan , Demi-TMB


I did the whole TMB trek years ago, and was so happy to repeat this amazing section again, as for me it is the best bit.

Max Archer , Demi-TMB

Testimonials

Press & media

Films & videos

Photo gallery
Read our full TMB article
Location data for this trip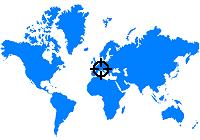 The trips all start in Chamonix valley in the French Alps, at the foot of Mont Blanc. It is easily accessed via a 90 minute transfer from Geneva airport.
Time Difference
GMT +1hr

Local Currency
€ & CHF

Travel from UK
1hr flight
Trip photo gallery
View TMB Google Earth

We have developed a Google Earth file with all the key features and places of interest marked on it. Click here for Google Earth file. If you do not already have Google Earth installed on your computer, click here. This is a totally free download, and the satellite images are constantly uploaded. You can alter the viewing angles to 'see' the TMB in 3D, and to explore the route.
Suggested reading and kit
| | |
| --- | --- |
| | View full course equipment list, with examples of kit, click here |
Any further questions?
A key part of choosing a company is being able to come and talk about your plans with an experienced course advisor face to face. In an increasingly virtual world, we know our clients value speaking to real people, getting open and honest advice. The vast majority of our clients are British, and our office and outdoor store is based in Windermere in the English Lake District.



Get in contact to arrange a meeting, and come in for a coffee to discuss your course in person with a trip advisor. Many people opt for this service, and it is an integral part of what we offer, as we are keen to ensure that you are prepared as possible, and that you select a course that is suitable for you. It makes it easier and more enjoyable for you and us, if you are on the right trip.