Navigation skills training 2022

Hill walkers navigation training courses in the Lake District fells
Course overview

Despite their modest height, navigation in the UK mountains in the Lake District in poor visibility / bad weather, can be one of the most challenging places in the world. It is no small wonder that so many people get lost or have accidents in the hills each year, mainly as a result of poor navigation. This course aims to teach you how to navigate well, so you are confident in the mountains.
These navigation skills courses are led by highly qualified and experienced instructors, and our approach is to simplify the 'black art' of mountain navigation. We get rid of baffling jargon, and teach you easy methods of navigating, without trying to impress you with science. Well taught basic skills will keep you safe.
You are led over high mountainous terrain in the Lake District national park, with the aim of coaching you on methods of navigating and route planning, with a good focus on different methods of interpreting the map. All of the course is outside based, with no classroom sessions, to maximise your experience.
The difference between the 1 and 2 day courses, is that you can develop navigation skills in more detail on the longer course, and there will be time to introduce using technology such as GPS or phone mapping systems, as well as traditional advanced navigation skills with a map and compass.
Work towards your National Navigation Award Scheme (NNAS, www.nnas.org.uk) Bronze or Silver level award, using map and compass. If you would like to follow one of these certificated schemes, get in contact so we can give you more detail.

To get the latest weather forecast for the Lake District, click the Adobe logo for the PDF from the MWIS, or the mobile logo if on the move. When you are confident navigating, such as after one of these courses, you can go into the mountains in any weather.
On demand: Scheduled dates on either the 1 or 2 day courses are guaranteed once just 2 people have booked. If no scheduled dates suit, we can operate a bespoke course for the same price, for a minimum of 2 people booking together (or 1 person paying for 2 places), for non-weekend dates, or for a minimum of 3 people (or 2.5 people if just 2 people booking) for weekend dates. Bespoke dates subject to availability.
Dates: these are listed in the column on the right, and they show the live availability from our secure online booking system. When you book online, you receive immediate confirmation, your Course Information Booklet, course specific kit list and invoice.
Outline itinerary for each day of our 1 or 2 day courses

Meeting with your instructor at 09:00 in our Windermere Office for a quick briefing about the weather and a kit check, before setting off for a full hill day. There is a huge variety of areas to choose from including well known classics such as Helvellyn and the Langdales, to lesser visited areas such as the Patterdale side of Fairfield, or Red Screes.

Sometimes a group has very specific navigational requirements for a day, and we are able to cater for these. Examples we have been asked for include a navigation day for fell runners who were training for a local event, to a group preparing for their Duke of Edinburgh expedition who needed more poor visibility navigation skills. Let us know if you have any special requirements.

The selection of the mountain venue for the training is always made on the day to cater for the prevailing conditions, group experience, and where is best to escape the crowds. Usually on a day such as this there will be at least one or two summits that you take in during the route, so take a packed lunch and snacks to eat on the hill. Some groups prefer larger mountain objectives, whilst others want to stay on easier to access fells to maximise the navigation training time.

During the day you will have plenty of opportunity to ask your instructor for any further advice about your navigation, and what you can practise on your own in the future, to develop and maintain your skills. You can also incorporate an mock examined element of the day, if you think it would help build your confidence, with the instructor right on hand to assist if required.

When you descend, you return to Windermere in the late afternoon. We aim to end by 16:00 to allow you time to travel home, or if you are staying extra days in the Lake District, then generally the group arranges to go out together for food and drinks in town.

As you hopefully can gather from this outline, the day is very flexible to cater for your current standard, and your precise training requirements. Contact us to book one of these days, and let us know exactly what you aim to get out of it, so we can brief the instructor before you arrive.

Let us know if you have any queries!
Course Prices
1 day course

1 full day mountain guiding, 1:6 max ratio
£75pp

2 day course

2 full days mountain guiding, 1:6 max ratio
£149pp

Live availability

Click on the planner logo to the right >>>

Secure online booking system
Standard Course Inclusions: 1) Qualified mountain leader for daily guiding and instruction, 2) All costs and fees for the leader, 3) The provision of group safety kit (e.g. shelter & rope).
Exclusions: 1) Travel to & from the national park for the course, 2) Equipment hire such as boots or waterproofs, 3) Bar / food bills & tips, laundry, telephone calls, 4) Accommodation (if required).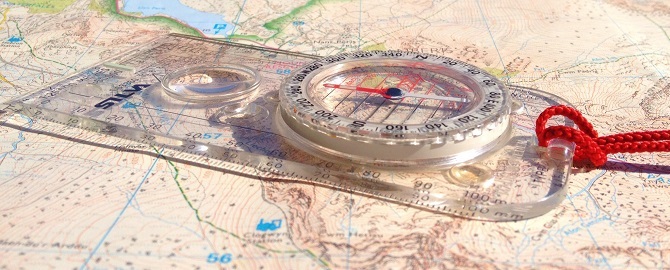 Navigation 1 day course

Course Dates

Navigation 1 day

NOTE: This trip has scheduled
dates, but if there are two who
are booking together, it can be
operated on any date you wish,
subject to availability
Navigation 2 day course

Course Dates

Navigation 2 days

NOTE: This trip has scheduled
dates, but if there are two who
are booking together, it can be
operated on any date you wish,
subject to availability

Client feedback

A day of thick cloud, but I left totally confident that I could now go out on my own in the hills in that weather, and be no danger to myself or anyone else. Happy to have gained this confidence

Nick F , Navigation Course


Before the course, I'd lost count of the number of arguments I'd had over where we were, but never ever again!

Alan S , Navigation Course


Great day. Learned a huge amount, and pass on my thanks to the guide

Stan McD , Navigation Course

Testimonials

Press & media

Films & videos

Photo gallery
Travel to this trip by train
Train to Windermere
Timings for this trip are such that you can arrive in the Lake District at Windermere just
after 9am on the first train from London or Manchester (on West Coast main line), and can depart in the afternoon the next day. This means that only 1 night of local accommodation is required.
Location data for this trip
The meeting point for these courses is at our office in Windermere in the Lake District National Park. There is easy access by car, and the train station is just 150m from the office door. From here there are a huge variety of mountain terrain to opt for, so we can cater for all weather and conditions. We genuinely believe that the Lake District is second to none with the quality and quantity of mountain training opportunities.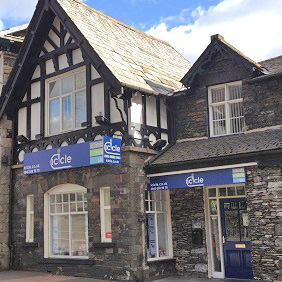 Key learning points
• Use of compass and bearings
• Aiming off techniques
• Navigating without a compass
• Contour interpretation methods
• Aspect of slope measurements
• Re-section for location
• Setting the map & scales
• Pacing and timing methods
• Route planning from the map
• Search methods if lost
• Use of the GPS & limitations
• Orienteering skills & training
Why choose our trips?
| | |
| --- | --- |
| | The photo above sums it up. All our guiding team for this trip are locally based, and the Lake District is their home. They know the mountains like the back of their hand. |
| | We run all these trips carefully to source unpolluted water for drinking and cooking, and we aim to leave no trace of our presence in the fells. All rubbish is carried out. |
| | As well as offering you a great and memorable experience, we also want to teach you key hill skills such as navigation, and safety in the UK hills in the hours of darkness. |
| | Our office base in Windermere is essential for organising local pre trip logistics and backup support whilst we are out in the hills. You're looked after on and off the hill. |
| | If you still have any queries, give us a call on 01539 44 22 17. |