| | |
| --- | --- |
| 1:1 Advanced Alpine course 2022 | |
Course overview

Some of the hardest and most famous routes in the massif are only possible in the summer months, notably some of the great rock routes such as the Grand Capucin, the South Face of the Aiguille du Midi, and the Gervasutti Pillar on Mont Blanc du Tacul. As well as these rock routes, you still have access to the mixed routes such as the Frendo Spur on Aiguille du Midi, Integral South Ridge of Aiguille du Moine, or even the Frontier Ridge of Mont Maudit.

This course is designed to enable you to achieve some of your greatest ambitions. The course is therefore aimed at competent / strong climbers, who would benefit from climbing with a Guide in order to really push the grade at which they climb, and to achieve some notable routes.
More than any of our other courses, this one gives you the flexibility to attempt routes of a style that you choose, and many opt for some of the most remote corners of the Mont Blanc Massif.

The key points about the course are:
1) The 1:1 guiding ratio ensures that you achieve the maximum
2) This course is tailored to your skills, aims, and the conditions
3) Flexible to take advantage of your progression,& route choices
4) Recent courses ascended the Contamines, & Petit Jorasses

This is one of our highest level standard courses, though please note that if you would like to attempt routes harder or longer than are suggested here, such as the Grandes Jorasses, Aiguille Verte, or Mont Blanc via the Frontier ridge, we will devise an itinerary and quote especially for you. If you wish to upgrade to one or more of these tougher routes, the guides need to be sure of your experience and that the conditions are safe and good. There are fixed prices for 1:1 Mont Blanc (£2499) / Eiger (£2799) / Matterhorn (£2799) climb weeks, so if you attempt routes such as these, a supplement is owed.
In all cases where you ascend routes similar to those mentioned in the itinerary, there is absolutely no change to the price. Due to the nature of the ascents being attempted in this course, we always endeavour to match a guide(s) to you which compliments your experience and aspirations.
Dates: these are listed in the column on the right, and they show the live availability from our secure online booking system. When you book online, you receive immediate confirmation, your Alpine Information Booklet, course specific kit list and invoice.

Brief Course Itinerary
Sun
Travel to Chamonix to arrive for your accommodation check in. For those who opted for the room only Icicle accommodation, this is available from 16:00 on the Sunday afternoon. In the early evening there is a course safety and itinerary briefing. There is time for kit checks or rental of equipment, including the hire of any off piste equipment. Briefings and sorting equipment is over by 19:00 and then you are free to go out for dinner / drinks. Night in Chamonix.
Mon
TEST DAY: At 08:30 you meet up with your Guide for the day. The aim of the day is for the Guide to push you to test your limits, so that you can decide on a suitable itinerary for the rest of the week. Guiding ratio 1:1 (max). Night spent in Chamonix. Some common test days are listed:

1) Aiguille du Midi, ascent of Rebuffat or Contamine route on the South Face Pillar
2) Eperon Cosmiques, ascent of rock route, then follow the Cosmiques Arete to Midi
3) NNE Ridge of Aiguille de l'M, then traverse of the Petit Charmoz and Italia Finger

All of the routes listed above have some mountaineering elements and some rock climbing elements, so there is a good all round test of skills. At the end of the day you return to Chamonix for the evening.

EVENING INSTRUCTION: In the evening you will meet with your Guide, and possibly one of our resort team to assist with hut bookings etc, in order to finalise plans for the rest of the week. This is essential so that you maximise your climbing time. After you have agreed a plan, you are free to prepare your equipment for the rest of the week, though if you wish, you can then join in with the evening instruction session. After the instruction session, you are free to go out to eat with the others, or to cook in and get an early night.
Tue
to
Fri
KEY ASCENT DAYS: This section of the course is tailored to your main objective for the week, in terms of the conditions and your development. Many opt to spend a few days above the Couvercle, Envers, or Charpoua Refuge, so you can attempt some of the classic routes such as the Marchand de Sable, traverse of the Dru, an ascent of Pic de Roc, or the traverse of the Moine to the Eveque. From the Leschaux hut you can climb on the Periades or climb the Petite Jorasses. As you can see from the ideas above, each course is tailored to you. To help you make some plans before you come out on a course, we have listed three very different 1:1 Advanced courses which have been operated recently, to show the range of possibilities:

COURSE 1: Tue: day route on the Aiguilles du Chamonix, such as the NNE ridge of the Aiguille de l'M, Wed: traverse of the Aiguilles d'Entreves and stay in Torino hut for a night, Thu: ascent of the Kuffner Ridge and descend to Aiguille du Midi then Chamonix for the night, Fri: ascent to the Aiguilles Rouges for climb of the Pouce by one of the main routes.

COURSE 2: Tue: a day route to ascend one of the classic technical routes in the Aiguilles du Chamonix, Wed: ascend to the Lechaux hut and ascend a rock route on the cliffs behind the hut, Thu: Alpine start for ascent of the Petit Jorasses, then decent to Chamonix for the night, Fri: ascent to the Aiguilles Rouges for an ascent of the classic route called Asia.

COURSE 3: Tue: from Courmayeur cable car to Helbronner, and ascent of Dent du Geant in one day, Wed: from Aiguille du Midi for ascent of Cherie couloir and descent to Chamonix for night, Thu: day route on the Aiguilles du Chamonix, followed by a night in the Plan d'Aiguille hut, Fri: ascend the Frendo Spur in one day to the Aiguille du Midi. Descend to Chamonix for night.
Guiding ratio 1:1 (max). Nights spent in Chamonix or in mountain huts.
Sat
Breakfast then the accommodation check out is by 10:00. Most arrange their airport transfers to leave around this time, to catch a flight from Geneva about midday. Depart for home.
ITINERARY NOTES: Where possible we follow itineraries. Mountain adventures are weather and conditions dependant, so occasionaly we are forced to alter the plans. If this is the case, suitable alternatives are offered. Please use this outline itinerary as a guide to the types of route / activity that you will attempt.
Course Prices
Standard course

5 full days IFMGA guiding, 1:1 ratio
Guided days are Monday-Friday
£2399

Live availability

Click on the planner logo to the right to
see the real time live course availability

Secure online booking system
Standard Course Inclusions
| | |
| --- | --- |
| | 1) Hand picked IFMGA Mountain Guide for five days (1:1 ratio max) |
| | 2) Chamonix concierge service for logistics, advice and support |
| | 3) Road transport in Chamonix valley to and from the climbing venues each day |
| | 4) Pre course information dossier, with training plans and kit lists |
| | 5) Briefing the first evening, with latest updates and weather reports |
| | 6) Equipment discount voucher for our Windermere shop / online |
| | 7) Preferential rates on technical equipment hire in Chamonix |
| | 8) Free 36 page technical Course Instruction Booklet |
| | 9) Optional evening instruction sessions as per detailed itinerary |
Exclusions: 1) Travel to and from Chamonix, 2) Equipment hire, 3) Personal laundry, telephone calls, lunches, evening meals in valley, & any purchases in mountain huts / hotels / restaurants, 4) Cable cars and uplift for you and your guide (cable cars for guide included in Chamonix), 5) Transport / tunnel ticket outside the Chamonix valley, 6) Any night(s) half board in mountain hut (inc. costs for guides), 7) Sunday pre-dinner drinks & Friday celebratory meal & drinks, 8) Activities insurance, & excess baggage charges, 9) Chamonix accommodation, but we offer an upgrade of £200pp for twin room only accommodation In Chamonix, subject to availability.
Current course availability

Course Dates

1:1 Advanced Course

[ 2 ]

18 - 24 Jun 2023

[ 2 ]

25 Jun - 1 Jul 2023

[ 2 ]

2 - 8 Jul 2023

[ 2 ]

9 - 15 Jul 2023

[ 2 ]

16 - 22 Jul 2023

[ 2 ]

23 - 29 Jul 2023

[ 2 ]

30 Jul - 5 Aug 2023

[ 0 ]

6 - 12 Aug 2023

[ 1 ]

13 - 19 Aug 2023

[ 2 ]

20 - 26 Aug 2023

[ 2 ]

27 Aug - 2 Sep 2023

[ 2 ]

3 - 9 Sep 2023

NOTE: This trip has scheduled
dates, but it can be operated on
any date you wish. Let us know

Price: £2399 Book online
The price above is for the package without accommodation. To add 6 nights in twin room-only Icicle accommodation, is only £200pp extra for 6 nights, subject to availability

Client feedback


Your Guide team is unmatched anywhere I have ever been before, as shown by the grade and number of routes I ascended this week. You should be proud to have such a skilled team of Guides. Thanks also to the staff for their advice, and for driving us around each day

Mark G , 1:1 Advanced


Just a short message to thank you and Alain my guide for a great week in the Mont Blanc massif. A great local knowledge of the guide and in resort staff, really helped me to achieve an unbelieveable amount

Peter W , 1:1 Advanced


Just what I wanted from the week, and it was provided professionally and with superb enthusiasm throughout

Camilla F , 1:1 Advanced

Testimonials

Press & media

Films & videos

Photo gallery
Location data for this trip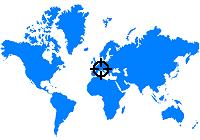 The trips start in the Chamonix valley in the French Alps, at the foot of Mont Blanc. It is easily accessed via a 90 minute transfer from Geneva airport.
Time Difference
GMT +1hr

Local Currency
€ Euros

Travel from UK
1hr flight
Course notes
To date we haven't run two identical Summer 1:1 Advanced courses, so the exact plans are very much down to your preferences, the conditions, weather, and your performance. We are more than happy to be as flexible as possible to accommodate your plans, so for example if you would like any nights in huts, this is fine as long as you budget for paying for the nights for both you and your Guide. If you approach us either before or during the course with ideas of routes that are objectively more serious, or physically much harder, than the style of routes listed here, you will need to be quoted for each specific route as appropriate.
Suggested reading and kit
| | |
| --- | --- |
| | View full course equipment list, with examples of kit, click here |
Why choose our trips?
See our Alpine blog, by clicking on the Word-press logo to the right.
Itinerary flexibility to allow you to take full advantage of the weather windows on any day, to maximise your summit chances.
Our prices are fixed in £ Sterling, to protect you from euro fluctuations, so you can budget accurately.
There is a choice of routes to opt for, depending on the weather, conditions, and your experience.
Any further questions?
A key part of choosing a company is being able to come and talk about your plans with an experienced course advisor face to face. In an increasingly virtual world, we know our clients value speaking to real people, getting open and honest advice. The vast majority of our clients are British, and our office and outdoor store is based in Windermere in the English Lake District.



Get in contact to arrange a meeting, and come in for a coffee to discuss your course in person with a trip advisor.