Matterhorn 4478m summit 2024

Ascend via the infamous Hörnli or Lion Aréte to the summit
FEEDBACK: "There's no point beating about the proverbial bush when it comes to the Matterhorn,
I'm afraid. It's a serious chunk of rock and you've got to be 100% up for it. Not one of the easiest
things I have ever done. But the Icicle team are brill and if anyone can
get you up there they will" Christian M, Edinburgh, 2005
Course overview

| | |
| --- | --- |
| | The Matterhorn is probably the most recognised mountain in the world, due to its unique triangular shape. The mountain is fairly difficult to ascend by any route, and was one of the last Alpine 4000ers to be climbed. The classic routes up the mountain are the Hörnli Aréte from Zermatt, and Lion Ridge from Cervinia. |
| | When researching this mountain, have a read of our mountain focus page, which details the routes up the Matterhorn, and gives more detailed advice on preparation and the history of the mountain. |
| | To book this course, you should be very fit, have good footwork on steep ground, be good with exposure and have good ropework skills (previous skills: Alpine PD / Grade II Ice / UK Severe / US 5.9). |
| | To keep the price as low as possible, the first three training days are at 1:2 Guiding ratio, but to maximise your safety and summiting success, and so you can move at your speed, you climb the Matterhorn at a 1:1 ratio. |
| | If you have significant previous rock climbing experience, but not much crampon or alpine experience, this can be developed over the week of the course as only the summit block usually needs to be climbed in crampons. Note that if you ascend via the Lion Ridge, you should have more experience than the minimum. |
| | For clients who have climbed in Chamonix before, there are over 4000 routes so you are guaranteed not to repeat anything during the training days. You are guaranteed new, challenging objectives. |
| | Many Alpine 4000ers can be climbed with a low amount of skill or talent. Not so for the Matterhorn, and, due to the exposure, inexperienced peak baggers should beware that their chances of success will be low. |
| | We will not accept clients on this course unless we believe they have the necessary experience for success. |
| | You will see from the itinerary, that you will climb many routes to prepare you before the Matterhorn, to fully prepare you in terms of ropework and acclimatisation. |
| | Dates: these are listed in the column on the right, and they show the live availability from our secure online booking system. When you book online, you receive immediate confirmation, your Alpine Information Booklet, course specific kit list and invoice. |
150th Anniversary: 2015 marked the 150th anniversary of the first ascent of the Matterhorn by Edward Whymper and his party. To mark this anniversary, the Hornli hut on the Matterhorn has undergone a massive renovation and extension project (link), which was completed in time for the start of the 2015 season.

For those who opt to make a full traverse of the Matterhorn,ascending the Italian Lion ridge and descending the Swiss Hornli arete, this is only possible for those booking the 1:1 course throughout, as three days are required on the Matterhorn, and you would be liable for the second (Hornli) hut night and extra uplift.

We have produced a detailed Matterhorn mountain and route focus page for you to read, in order to help you better prepare yourself for an ascent.
Brief Course Itinerary
| | |
| --- | --- |
| Sun | Travel to Chamonix to arrive for the 17:00 check-in followed by and course safety and itinerary briefings. There is time for kit checks or rental of equipment. Briefings are over by 19:00 and the Chamonix hosts accompany the group to pre-dinner drinks to answer any queries. Night in Chamonix. |
| Mon | Climbing on the sunny side of the valley: the Aiguilles Rouges. Popular routes include the Chapelle de la Gliere with its knife edge traverse or the L'Index. Guiding ratio 1:2 (max). Night in Chamonix. |
| Tue | A technical day route, e.g. Arete de Papillons, or a shorter route followed by a night in a mountain hut, e.g. Traverse d'Entreves. Guiding ratio 1:2 (max). Night in mountain hut or in Chamonix. |
| Wed | A day on the fantastic granite with great exposure that Chamonix is famous for, such as South Ridge of Aiguille du Moine, or the Dent du Geant. Guiding ratio 1:2 (max). Night in Chamonix. |
| Thu | Drive to Tasch (c. 2hrs) then train to Zermatt and cable car to Schwartzee, followed by the trek to the Hornli hut for the night. If climbing via the Lion Ridge, you drive to Cervinia (c. 2.5hrs), then take 4x4 to the Abruzzi hut, and climb to the Carrell hut. Guiding ratio 1:1 (max). Night spent in mountain hut for acclimatisation. |
| Fri | Alpine start to ascend the Matterhorn, starting around 4am from the hut. After the climb you descend to the hut and return to Chamonix for celebrations! Guiding ratio (1:1 max). Night in Chamonix. |
| Sat | Breakfast then the accommodation check out is by 10:00. Most arrange their airport transfers to leave around this time, to catch a flight from Geneva about midday. Depart for home. |
ITINERARY NOTES: Where possible we follow itineraries. Mountain adventures are weather and conditions dependant, so occasionaly we are forced to alter the plans. If this is the case, suitable alternatives are offered. Please use this outline itinerary as a guide to the types of route / activity that you will attempt.
Course Prices
Standard course

5 days guiding, 7 days holiday in total
£2399

Live availability

Click on the planner logo to the right to
see the real time live course availability

Secure online booking system
Standard Course Inclusions: 1) IFMGA Mountain Guide for five days, 2) Chamonix course hosts for logistics & briefings, 3) Self-catered accommodation in Chamonix (inc. beddings & towels), 4) Pre course information booklet, 5) Equipment discount voucher for UK shops, 6) Free 36 page technical Course Instruction Booklet, 7) Road transport in Chamonix valley and to / from Tasch / Cervinia, 8) Car parking fees in Tasch / Cervinia, 9) One night half board in mountain hut on Matterhorn (inc. costs for guides) in the Carrel / equivalent budget applied to Hornli booking, 10) Evening technical instruction / briefing sessions in Chamonix.
Exclusions: 1) Travel to and from Chamonix, 2) Equipment hire, 3) Personal laundry, telephone calls, lunches, evening meals in valley, & any purchases in mountain huts / hotels / restaurants, 4) Cable cars and uplift (train, taxi, 4x4, etc) for you and your guide (cable cars for guide included in Chamonix) in Chamonix and Zermatt / Cervinia, 5) Optional second night in a mountain hut on the training days, on a half board basis for you and your guide, 6) If you / guide opt to climb via the Hornli, there is a c.£190 suppliment paid at the hut (click for Hornli costs), 7) Sunday pre-dinner drinks & Friday celebratory meal & drinks, 8) Activities insurance, & excess baggage charges.
Notes: The scheduled standard course assumes 1:2 guiding for the first 3 days. Note that is there is just one person on a course, less 1:1 guiding days can be offered, however accommodation will be provided for the whole week, and guiding options and locations will be discussed with you within the budget paid.
1:1 upgrade: Have you thought of upgrading to a 1:1 course throughout? Some clients prefer this strategy to provide even more flexibility during the week, and to allow them to move on all routes, at a more tailored pace. One key advantage is that the Matterhorn itself could even be climbed over a three day period, with two nights in huts on the mountain (n.b. only one night is included as per inclusions above). The 1:1 guiding ratio for the five days, with the same other inclusions as the standard course, costs £3299.
Course upgrade options
Many clients on this trip consider upgrading with one or more of the following course additions...

Private
room

Big 5 Alpine
extensions

Technical
kit rental

Acclimatise
weekend

Upgrade to single from
£300-£500 in addition to
standard course price,
depending on week.
Extend by 2 days after
to ascend one of the
Big 5 Alpine peaks as
an extra summit.
Rent all technical kit
for a week. Full Alpine
Bundle costs you just
£100 for the week.
Saturday night spent in
Chamonix, with choice
of self-guided or guided
on Sunday. From £70.
Click for details
Click for details
Click for details
Click for details

Standard course accommodation - normally clients are based in self-catered flats (details), so take a look, and decide if it's for you. For more luxury, contact us for quotes in higher standard apartments, or hotels of any standard required. If you have / source your own course accommodation, or we cannot provide an upgrade, the standard course price has a £100pp reduction applied on your invoice.
Matterhorn training weekend UK
This weekend is based in the UK Lake District, with two days guiding on scrambling and rock climbing terrain. It aims to give you as much preparation on similar ground, that you will encounter on the Matterhorn (or the Eiger). The UK Matterhorn Training weekend is guided on a 1:2 ratio, to allow you to push your level. We offer scheduled dates (see the box to the right), though if there are 2 of you booking together, we can operate this on any week that you request.
Weekend dates
Course spaces & dates for the UK Matterhorn Training Weekend (link)...



Course Dates

Rock & Roped Scrambles

FREE Alpine summits open eve
This is an event extra to the UK Alpine Training weekend course. It is FREE and open to those booked on our Mont Blanc / Gran Paradiso / Monte Rosa type and level trips. The event runs from 18:00 to 19:30 at our Windermere shop, to show films of the routes, and discuss kit and training. You don't need to be attending the weekend course to join the open evening (more details). E-mail us to reserve space(s). Dates are the Saturdays of the weekend dates on the right.
Weekend dates
Course spaces and dates for the UK Alpine Training Weekend (link)...



Course Dates

Alpine training weekend
Current course availability

Course Dates

Matterhorn Week

[ 2 ]

30 Jun - 6 Jul 2024

[ 2 ]

7 - 13 Jul 2024

[ 2 ]

14 - 20 Jul 2024

[ 2 ]

21 - 27 Jul 2024

[ 2 ]

28 Jul - 3 Aug 2024

[ 2 ]

4 - 10 Aug 2024

[ 2 ]

11 - 17 Aug 2024

[ 2 ]

18 - 24 Aug 2024

[ 2 ]

25 - 31 Aug 2024

[ 2 ]

1 - 7 Sep 2024

[ 2 ]

8 - 14 Sep 2024

Client feedback


It was a great preparation week leading up to the climb, so we were totally prepared and well acclimatised. Even so, it was far harder than I expected, but a really great experience.

Adele Stevens , Matterhorn


Thanks so much to all you guys for making this dream come true. Brilliant guides, who looked after us and kept us safe

Phil Jones , Matterhorn


I had failed before on this peak (with another company), but your approach was far more about getting it done, and as you know, it clearly worked!

Mark Watkins , Matterhorn

Testimonials

Press & media

Films & videos

Photo gallery
Matterhorn film gallery
Location data for this trip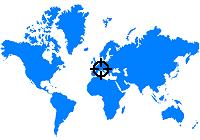 The trips start in the Chamonix valley in the French Alps, at the foot of Mont Blanc. It is easily accessed via a 90 minute transfer from Geneva airport.
Time Difference
GMT +1hr

Local Currency
€ Euros

Travel from UK
1hr flight
Buy key items for this trip
FREE post for
UK orders over £30

FREE Icicle
neck gaiter for
orders over £50



Shopping cart

Click above to view online shopping
basket & pay.

4000m Peaks guidebook
£25.00

BD Cosmo headtorch
£29.99

BD Vector helmet
£74.99

Extremities Guide glove
£29.99

Matterhorn 1:25k map
£10.99

BD Sabretooth
£135.00

Grivel Air Tech Evo axe
£130.00

BD Epic 35l rucksack
£129.00
| | |
| --- | --- |
| | View full course equipment list, with examples of kit, click here |
Free resources



FREE Podcast
Climbing the Matterhorn
If you've ever wondered what it is like to attempt this peak, the skills required, and the suggested training for this peak, then this podcast answers it all...
Equipment - summit day kit list...

We send a course specific equipment list to all those booking on our courses, but due to the popularity of this course, we outline a typical packing list for the summit day in the list below.
Basic clothing
- Light coloured long sleeve wicking layer
- Schoeller / soft shell climbing trousers
- Mid layer fleece jacket / gillet
- Fleece hat and gloves, and sunhat / cap
- B2 leather / fabric boots, and gaiters
Equipment
- Harness, helmet, ice axe (without leash)
- 12 point crampons and anti-balling plates
- 1 x 120cm Sling, 1 x karabiner, 1 x prussic
- Belay device for abseils (if required)
- Head torch (LED style is lightest type)
Altitude gear
- Synthetic or down insulation jacket
- Goggles in case of high wind
- Neoprane face mask in case of wind
- Thick waterproof over gloves
- Windproof over trousers (eg PacLite)
General kit
- Close fitting sun glasses (Factor 4 for snow)
- Pocket snacks for summit day (eg Haribos)
- Water bottle (bladder type may freeze)
- Rucksack (up to 35 litres max is ideal)
- Basic blister kit, Aspirin, suncream
Preparation - altitude & training...

| | |
| --- | --- |
| | An ascent of the Matterhorn should not be underestimated, and you should arrive for this course in good physical condition as the climb will probably be the greatest physical exertion of your life. Please don't ignore this issue... We highly recommend that you read our training page (click here) for details. |
| | If you are worried about acclimatisation, we recommend that you book on an Acclimatisation Weekend before your course. to help you get acclimatised earlier, leaving you with more summiting weather windows for the Matterhorn. |
Why choose our trips?
See our Matterhorn blog, by clicking on the Word-press logo to the right.
Itinerary flexibility to allow you to take full advantage of the weather windows on any day, to maximise your summit chances.
Our prices are fixed in £ Sterling, to protect you from euro fluctuations, so you can budget accurately.
There is a choice of routes to opt for, depending on the weather, conditions, and your experience.
Any further questions?
A key part of choosing a company is being able to come and talk about your plans with an experienced course advisor face to face. In an increasingly virtual world, we know our clients value speaking to real people, getting open and honest advice. The vast majority of our clients are British, and our office and outdoor store is based in Windermere in the English Lake District.



Get in contact to arrange a meeting, and come in for a coffee to discuss your course in person with a trip advisor.