Grand Saint Bernard snowshoeing

Two day Swiss snowshoeing trip to the monastery 2023
| | | | |
| --- | --- | --- | --- |
| | | | |
| Fitness Level | | Stamina Level | |
Course overview
| | |
| --- | --- |
| | Spend two amazing days snowshoeing in this area steeped in history. Famed for the Saint Bernard dogs, Napoleon crossing the Alps, and of course the Grand Saint Bernard Hospice which was founded in 1049, where you stay for the night in the monastery. |
| | The course is scheduled to operate on a Thursday and Friday, but extra dates can be scheduled on any days for groups of two or more people who are booking together. The monastery is busiest over a weekend, so it may be preferable to consider offset dates, if that could fit with your travel plans. |
| | A key feature of this course, is spending a night in the infamous Grand Saint Bernard hospice. The monastery is still run by the monks, and it was Pope Pius XI who confirmed Saint Bernard as the patron saint of Alpine mountaineers. The region is also famed for Roman and far later Napoleons crossings of the Alps. |
| | You are led by a very experienced and qualified IFMGA / UIMLA guide, who will instruct you in the use of snowshoes, and is there to guide you and look after your safety in terms of the weather and avalanche awareness. Note that the safety equipment is provided. |
| | Dates: these are listed in the column on the right, and they show the live availability from our secure online booking system. When you book online, you receive immediate confirmation, your Alpine Information Booklet, course specific kit list and invoice. |
| | |
| --- | --- |
| | Read an article written about this adventure, written by one of our snowshoe guides, which gives a real insight into the diverse history of the region, and their personal ascent of Mont Fourchon. This specific route is just one of many possible objectives on the second day, but the article gives you a flavour of the region. You'll also learn a lot about the background to the monastery, and how it came to be built - Link to article. |
| | You certainly don't need to be religious to enjoy this trip, and there's no need to attend any of the services at the monastery if you don't wish too, though everyone is welcome to. We find that this trip appeals to those who are interested in the rich history of the region, who want to stay in an amazing location. The trip to the Grand Saint Bernard monastery is one you will never forget. |
| | A key feature of this trip is that you don't require any previous snowshoeing experience, and to keep costs right down for you, our prices include the loan of snowshoes, and avalanche beacon, shovel and probe. You are shown how to use the snowshoes and safety equipment, and are guided by an expert in the region, so are in a very knowledgeable and safe pair of hands, who knows the area very well. |
| | The closest airport is Geneva, so for those flying in on the day, you can even arrange to meet the guide in Martigny, which is a straight forward train ride from Geneva airport. You can get dropped off here on the return too, so avoiding the airport transfer costs for going to Chamonix. Either option is fine for us, so just let us know which option you prefer once you've booked. |

Brief Course Itinerary
| | |
| --- | --- |
| Day 1 | Arrive for the 09:00 check-in and course / itinerary briefings. There is time for kit checks or fitting. Then you set off from Chamonix for the eighty minute transfer to Martigny and then south to the upper Dranse river valley and the Grand Saint Bernard tunnel, above which the snowshoe trek starts. For those who have never used snowshoes, don't worry as after only about 10 minutes instruction you will be confident. You set off towards the monastery. On the way up the route steepens as you pass through slightly steeper ground and the ominous sounding, but beautiful looking, Combe des Morts, before the hospice suddenly comes into view ahead of you. The guide will check you in, show you where the facilities, and most importantly your bed is. There is also a museum in the attic of the hospice, which details the amazing history of the area and the monastery itself. Before the evening meal some groups head outside to take some more photos, and perhaps to learn how to use the avalanche safety transceivers. Then it's time for dinner, which is prepared by the monks. The food is simple but hearty. During the evening there is the opportunity for anyone who is interested to attend the evening service in the crypt with the monks, which is an amazing and moving experience whatever your faith. Even if you don't understand a word of the language, the simple sincerity of the service will move you. |
| Day 2 | In the early morning you emerge for breakfast, and in the first light of the crisp Alpine morning, you put on your snowshoes, and crunch you way over the well frozen snow. There is a wide choice of routes behind the monastery including the Col Ouest de Barasson. Whatever route is selected by the guide, they will be choosing the best objective in terms of the weather, snow, and avalanche conditions, as well as the group aims and performance. Many of the possible objectives will arrive at the Swiss - Italy border, and on a clear day you are rewarded with the most amazing views of the sunrise on the south face of Mont Blanc and Gran Paradiso. After savouring the views from the top, you loop down and around back to near the Grand Saint Bernard monastery. Once down through the Combe des Morts, you snowshoe down to the start point again at the Super Saint Bernard where you started the trek yesterday. Then it's time for the return drive to Chamonix. If there's time, or you aren't snoozing on the drive back, some groups opt to visit Barryland in Martigny, which is the breeding and visitor centre for the Saint Bernard dogs during the winter months. You reach Chamonix by late afternoon you are free to depart for home. |
ITINERARY NOTES: Where possible we follow itineraries. Mountain adventures are weather and conditions dependant, so occasionaly we are forced to alter the plans. If this is the case, suitable alternatives are offered. Please use this outline itinerary as a guide to the types of route / activity that you will attempt.
Course Prices
Standard course

2 full days snowshoe guiding, 1:6 max ratio
2 days holiday in total, Saturday-Sunday
£449

Live availability

Click on the planner logo to the right to
see the real time live course availability

Secure online booking system
Standard Course Inclusions: 1) 2 days snowshoe guiding by IFMGA / UIMLA guide, 2) Chamonix hosts for logistics and briefings, 3) Pre course information booklet, 4) Equipment discount voucher for UK shops, 5) Free 36 page technical Course Instruction Booklet, 6) Logisticcs support and in-resort hosts, 7) Transport from Chamonix to Grand Saint Bernard and back, 8) One night half board stay in a mountain hut for you and guide.
Exclusions: 1) Travel to and from Chamonix, 2) Boot hire, 3) Activities insurance, & excess baggage charges.
Group sizes: 2 - 6 people per UIMLA / IFMGA mountain guide. For group sizes of over 6 people, there are multiple guides, and the teams travel independently of each other.
Notes: The loan of all technical equipment for each client is included in the course price as required: snowshoes, avalanche transceiver, avalanche probe and shovel.
Upgrade options
Avalanche Skills Training
£75 (throughout the season)
Can you ever put a price on safety? No you can't, but these courses are run at a fixed low price to minimise the risks of people putting off getting these key safety skills. The courses take place in either Chamonix or Courmayeur, and you are taught the use of avalanche tranceivers, shovels, and probes, details.
Current course availability

Course Dates

Grand St Bernard

NOTE: This trip has scheduled
dates, but if there are two who
are booking together, it can be
operated on any date you wish
Private Course. To book this trip on a private basis, for 4 people who book together, the price is just £299 each.

Client feedback


I booked as I was obsessed with Saint Bernard dogs, and I love snowshoeing too, so it was an obvious trip for me. Thanks for giving us such a great guide, who knew so much about the area, and clearly loved their job so much

Sue N , Swiss Snowshoe


Thank you for an amazing trip. Your expertise and knowledge about the area really made the trip so special for us

Jon D , Swiss Snowshoe


It was great to meet you and Max, and thank you very much for guiding us and for keeping is safe all the time

Natalie P , Swiss Snowshoe

Testimonials

Press & media

Films & videos

Photo gallery
Location data for this trip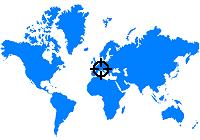 The trips all start in Chamonix valley in the French Alps, at the foot of Mont Blanc. It is easily accessed via a 90 minute transfer from Geneva airport.
Time Difference
GMT +1hr

Local Currency
€ & CHF

Travel from UK
1hr flight
Equipment advice
Our snowshoeing advice page (click here) outlines the key equipment you should bring. Snowshoes are loaned FREE of charge anyway, as are avalanche safety beacons, so all you need to arrive with are walking clothes, waterproofs, a small rucksack and well worn in walking boots (not trekking shoes).
Trip report & article
An article written about the Swiss part of this adventure, written by one of our snowshoe guides, which gives a real insight into the diverse history of the region, and the ascent of Mont Fourchon. You'll also learn a lot about the background to the monastery, and how it came to be built - Link to article. It has also been published by the Snowshoe Magazine, and can be viewed by clicking the image below...
Latest news from Icicle
Suggested reading and kit
| | |
| --- | --- |
| | View full course equipment list, with examples of kit, click here |
So why choose us?
We are true specialists in snowshoeing. See our blog, by clicking on the logo (on the right).
Itinerary flexibility to allow you to take full advantage of the weather and conditions each day, so that you maximise the amount of time spent skiiing each day.
Our prices are fixed in £ pounds sterling, to protect you from euro currency fluctuations, so that you can budget accurately.
We have a team of over 30 IFMGA guides, and a resort support team, who all want you to have the best snowshoeing possible! For more details on the guiding team and qualifications, please click here.
Any further questions?
A key part of choosing a company is being able to come and talk about your plans with an experienced course advisor face to face. In an increasingly virtual world, we know our clients value speaking to real people, getting open and honest advice. The vast majority of our clients are British, and our office and outdoor store is based in Windermere in the English Lake District.



Get in contact to arrange a meeting, and come in for a coffee to discuss your course in person with a trip advisor. Many people opt for this service, and it is an integral part of what we offer, as we are keen to ensure that you are prepared as possible, and that you select a course that is suitable for you. It makes it easier and more enjoyable for you and us, if you are on the right trip.