Italian Snowshoe Weekend 2022

Based in the luxurious Walter Bonatti mountain hut
| | | | |
| --- | --- | --- | --- |
| | | | |
| Fitness Level | | Stamina Level | |
Course overview
| | |
| --- | --- |
| | For those looking for a great weekend adventure, you can't get much more visual overload than two days snow-shoeing in north Italy, overlooking the amazing south face of Mont Blanc. |
| | This is a two day course that can either be done in its own right as a weekend, or before a course to enhance acclimatisation. It is perfect for those booked on the one week winter climbing or skiing courses. |
| | Meet at 9am on Saturday morning, for your guide to check your equipment. We typically allow up to an hour for this, before setting off. This allows time for any last minute purchases or hiring any kit as required. |
| | There is time for getting an early morning flight on the Saturday, and for those just doing the weekend, you leave on Sunday evening, you can be back at work for Monday morning. |
| | You are led by an IFMGA International Mountain Guide, who will instruct you in the use of snowshoes, and is there to guide you and look after your safety in terms of the weather and avalanche awareness. |
| | A key feature of this trip, is spending a night in a luxury mountain hut for the night. For those who haven't stayed in a hut before, this is more a gourmet mountain hotel with duvets on beds, four course evening meals, and a fully stocked bar! |
| | Dates: these are listed in the column on the right, and they show the live availability from our secure online booking system. When you book online, you receive immediate confirmation, your Alpine Information Booklet, course specific kit list and invoice. |
The photos above give you an impression of what the 'hut' is really like. It's more of a hotel on the mountainside rather than a hut. It's warm, there are hot showers, a boot drying room, and the views are amazing. There's plenty of room, so you are comfortable, and the food is legendary. The hut guardian Mara and her daughter Sara, run the hut with military efficiency, but always with a warm welcome and endless smiles.

Brief Course Itinerary
Sat
Arrive for a 9am check-in and course / itinerary briefings. There is time for kit checks or fitting. Then you set off from Chamonix for the half hour transfer to Courmayeur and Planpinceux, where the snowshoe trek starts. For those who have never used snowshoes, don't worry as after only about 10 minutes instruction you will be confident. You set off towards La Vachey and then up through the trees towards the mountain hut. On the way up you will stop for lunch, before you leave the treeline behind and make your way up to the hut. The guide will check you in, show you where the boot room, shower room, drying room, dining room, bar, and most importantly your bed is. In the afternoon, before the evening meal, most groups elect to head outside to either head higher into the Malatra valley for acclimatisation, or to take some more photos, and perhaps to learn how to use the avalanche safety transceivers. Then you return to the hut when it's time for dinner, which is usually four courses of superb food. Afterwards over a drink from the bar, there is usually a film shown about the local area, then it is time for bed in those comfy duvets!
Sun
In the early morning you emerge for breakfast, and Italian coffee, cake and cereals are enough to coax you out of bed. Then in the first light of the crisp Alpine morning, you put on your snowshoes, and crunch you way over the well frozen snow. The normal route is to ascend behind the hut, through the ruined villages of Malatra, and up the stunning remote valley. At its head is a mountain barrier, but there are two options to take here;

1) Pas Entre Deux Sauts - to the right is a well hidden pass, and as you ascend to it you are rewarded with the most amazing views of the sunrise on the south face of Mont Blanc. If you are still feeling strong, you can even ascend to the summit of Tete Entre Deux Sauts, which takes a further 30 minutes from the pass. After savouring the views from the high pass, you loop down into the upper Malatra valley again.

2) Col Malatra - you ascend on a long traverse up to the left, following part of the famous Tor des Geants trail, to the notch of the Col Malatra. This is a truely wild place, and is real backcountry snowshoeing. The descent is to retrace your steps back to the upper Malatra valley once more.

From the upper Malatra valley, you descend back to the hut, and after a quick rest you descend back to the valley. Most groups stop for a celebratory beer and a bite to eat when they reach La Vachey. Then it's the final section of the trek and the return drive to Chamonix. You reach here by late afternoon you are free to depart for home. We always aim to be back by 16:00, so for those flying out in the evening, airport transfers can be booked for any time after 16:00. For those using this snowshoe weekend as acclimatisation for a week long course, you will be back in Chamonix in time for your check-in and course briefings for the main course which are scheduled for 17:00.
ITINERARY NOTES: Where possible we follow itineraries. Mountain adventures are weather and conditions dependant, so occasionaly we are forced to alter the plans. If this is the case, suitable alternatives are offered. Please use this outline itinerary as a guide to the types of route / activity that you will attempt.
Course Prices
Standard course

2 full days UIMLA guiding, 1:6 max ratio
2 days holiday in total, Sunday-Saturday
£499

Live availability

Click on the planner logo to the right to
see the real time live course availability

Secure online booking system
Standard Course Inclusions: 1) IFMGA International Mountain Guide for two days, 2) Chamonix course hosts for logistics & briefings, 3) Pre course information booklet, 4) Equipment discount voucher for UK shops, 5) Free 36 page technical Course Instruction Booklet, 6) Logistics support and full time in-resort hosts, 7) Transport from Chamonix to Italy and back, 8) One night half board stay in a mountain hut for you and your guide.
Exclusions: 1) Travel to and from Chamonix, 2) Extra equipment hire other than that which is included* in the course price as required, 3) Activities insurance, & excess baggage charges.
Group sizes: 2 - 6 people per IFMGA mountain guide. For group sizes of over 6 people, there are multiple guides, and the teams travel independently of each other.
Notes: The loan of all technical equipment for each client is included in the course price as required: snowshoes, avalanche transceiver, avalanche probe and shovel.
Upgrade options
Avalanche Skills Day
£75 (throughout the season)
To learn avalanche prediction, reutschblocks and use of avalanche tranceivers. Course is available on any day during the week (includes ARVA), details.
Current course availability

Course Dates

Italian Weekend
Testimonials

Press & media

Films & videos

Photo gallery
Location data for this trip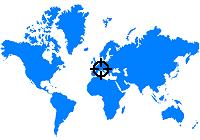 The trips all start in Chamonix valley in the French Alps, at the foot of Mont Blanc. It is easily accessed via a 90 minute transfer from Geneva airport.
Time Difference
GMT +1hr

Local Currency
€ Euros

Travel from UK
1hr flight
Free resources



FREE Podcast
Starting snowshoeing
This podcast lifts the lid on the fastest growing winter sport of snowshoeing, what equipment is required, what to wear, and what avalanche safety kit to use...
Equipment advice
Our snowshoeing advice page (click here) outlines the key equipment you should bring. Snowshoes are loaned FREE of charge anyway, as are avalanche safety beacons, so all you need to arrive with are walking clothes, waterproofs, a small rucksack and well worn in walking boots (not trekking shoes).
Photography upgrade
Some clients choose to book on this trip and upgrade for a professional outdoor photographer to accompany them, in addition to the UIMLA guide leading the group. The photographer costs £200 per day, including their stay in the mountain hut, so is £400 extra for these two days. This upgrade is split by those booking the photgraphy upgrade. Key topics that are covered include;
| | |
| --- | --- |
| | Packing camera kit for use in the mountains, and winterising it. |
| | Planning for mountain weather, and the photographic opportunities. |
| | Evening presentation in mountain hut about mountain photography. |
| | Lighting issues for mountain and outdoor photography. |
| | Night photography techniques in the dark outside the mountain hut. |
| | Daybreak shoot to catch the first rays of sunlight in the mountains. |
| | Nature / humans photography in the mountains, and techniques. |
| | Photo editing, digital photo storage, and your shot analysis. |
| | Selecting equipment, and how to travel light in the mountains. |
Suggested reading and kit
| | |
| --- | --- |
| | View full course equipment list, with examples of kit, click here |
So why choose us?
We are true specialists in snowshoeing. See our blog, by clicking on the logo (on the right).
Itinerary flexibility to allow you to take full advantage of the weather and conditions each day, so that you maximise the amount of time spent skiiing each day.
Our prices are fixed in £ pounds sterling, to protect you from euro currency fluctuations, so that you can budget accurately.
We have a team of over 30 IFMGA guides, and a resort support team, who all want you to have the best snowshoeing possible! For more details on the guiding team and qualifications, please click here.
Any further questions?
A key part of choosing a company is being able to come and talk about your plans with an experienced course advisor face to face. In an increasingly virtual world, we know our clients value speaking to real people, getting open and honest advice. The vast majority of our clients are British, and our office and outdoor store is based in Windermere in the English Lake District.



Get in contact to arrange a meeting, and come in for a coffee to discuss your course in person with a trip advisor. Many people opt for this service, and it is an integral part of what we offer, as we are keen to ensure that you are prepared as possible, and that you select a course that is suitable for you. It makes it easier and more enjoyable for you and us, if you are on the right trip.