Mountain Leader refresher 2022

Mock assessments, skills training, ropework and QMD's
Course overview

These days are designed for those approaching their Mountain Leader (ML Summer) assessment, or who are building up their Quality Mountain Days (QMD's) for their ML logboog. The guiding options are completely tailored to you (or up to a group of 4 people booking together).
The technical content of the days can include ML mock exams, ropework refreshers, or micro and macro navigation training. You may well be aware of weaknesses in your skills-set which have been identified at your training, or even have received a deferral on a previous assessment, which we can focus on.
Prices are for private guiding, for single clients, or a group of up to 4 people booking together, so for example a day costing £160 split amongst 4 people is just £40 each, which offers exceptional value.
Be ready for good long days in the hills, as we want you to get as much as possible from these days, and you can choose from three course formats to suit your exact requirements;
Single day of ML refresher training, based in the Lake District.
Two day course, returning to Windermere each day, and includea a night navigation exercise.
Two day mini-expedition, with a wild camp in the remote fells, and a night navigation exercise.
Dates are run on demand for this training, and we can offer it on any day of the year apart from on Christmas Day itself. Contact us to upload a bespoke date for you to book.
Skills training

Going to your ML assessment can feel daunting at first, but you should remember that you should view them as a good opportunity to demonstrate your knowledge and yet another learning opportunity. Our training days are geared towards preparing you for your assessment to the best of our ability.


You will be guided by an instructor who is over-qualified, so they can give you more experience than you will actually be assessed on. Try and identify any areas where you don't feel confident for your assessment, from river crossings to where to situate your wild camps, and let us know your specific training requirements when you book.
Outline course itinerary

Meeting with your instructor at 09:00 in our Windermere Office for a quick briefing about the weather and a kit check, before setting off for the guiding. It is really important to check that you have all the right equipment, to ensure your comfort and safety in the mountains.


There is no such thing as a typical day for these courses, as everyone has specific requirements, but you travel to a nearby suitable training location, such as in the Langdale or Coniston Fells, to maximise your training time. Take a packed lunch, so that you can eat on the hill. We can supply any group equipment required.


At the end of the day(s) you descend and return to Windermere. We aim to end the trip by 17:00 to allow you time to travel home. You can have a feedback session with your instructor, to get ideas on how to consilidate and develop your learning before your ML assessment.
Course Prices
Course prices

Price: £160, 1 day
Price: £300, 2 days + night nav
Price: £360, 2 day mini-exped
Secure online booking system
Standard Course Inclusions: 1) Qualified leader for one or two days guiding, as specified, 2) The provision of group safety kit (e.g. first aid kit & rope), 3) Feedback session after training with instructor.
Exclusions: 1) Travel to & from the national park for the weekend, 2) Equipment hire such as boots or waterproofs, 3) Hill snacks, lunches and breakfast, laundry, telephone calls, 4) Any extra nights of accommodation either before or after the course, though we can advise if you require.
Current course availability

These training days are
run on demand through
the year, so contact us
to book, and we'll load a
bespoke date on our
online booking system.

Price: £160 1 day
Price: £300 2 days
inc. night navigation exercise
Price: £360 2 day mini-exped, night nav & wild camp

Testimonials

Press & media

Films & videos

Photo gallery

Travel to this trip by train
Train to Windermere
Timings for this trip are such that you can arrive in the Lake District at Windermere just
after 9am on the first train from London or Manchester (on West Coast main line), and can depart in the afternoon the next day. This means that only 1 night of local accommodation is required.
Location data for this trip
The meeting point for these courses is at our office in Windermere in the Lake District National Park. There is easy access by car, and the train station is just 150m from the office door. From here there are a huge variety of mountain terrain to opt for, so we can cater for all weather and conditions.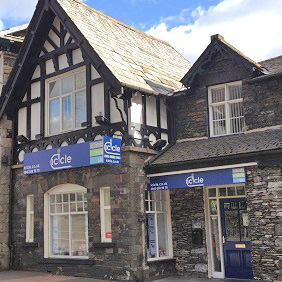 Key skills taught on days
Below is an outline of skills areas that we often focus on, including the following core focus points;
Group management on steep ground.
Route planning and group kit selection.
Emergency and safeguarding ropework.
First aid and rescue scenarios.
Micro navigation and emergency relocation.
Night navigation & poor visibility nav skills.
Soft skills of group motivation & psychology.
Environmental knowledge of the mountains.
Any further questions?
A key part of choosing a company is being able to come and talk about your plans with an experienced course advisor face to face. In an increasingly virtual world, we know our clients value speaking to real people, getting open and honest advice. The vast majority of our clients are British, and our office and outdoor store is based in Windermere in the English Lake District.



Get in contact to arrange a meeting, and come in for a coffee to discuss your course in person with a trip advisor.