Full Walkers Haute Route 2022
Tough classic trek from Chamonix to Zermatt
Course overview
| | |
| --- | --- |
| | In the summer months the famous Haute Route, from Chamonix to Zermatt, can be made on foot as most of the deep winter snows have melted. The traverse requires no mountaineering experience, as all the skills required are taught to you by the leader during the week, and they are always on hand to assist you on the more technical sections. The summer Haute Route is the high mountain trekking route between Chamonix and Zermatt, but you should be experienced and hill fit to undertake this route. |
| | Most nights are spent in mountain refuges on a half board basis, this course will really appeal to a hillwalker who likes to get away from it all, and you can pick up a lot of navigation and GPS tips from the guide. At each end of the trek, a night is spent in Chamonix. |
| | This is quite a physically demanding route that requires a good level of fitness as the trek is continuous, with nine days of trekking at altitude with a pack. Although you do not need to be super fit, good stamina will make it easier for you. The fitter you are the more breath you will have to enjoy the stunning scenery along the route. |
| | You will travel with the same leader throughout the week, allowing them to know your strengths and adapt the itinerary to best suit your skills and previous experience: such as, if the group members are strong, there may be the opportunity to ascend some extra trekking peaks along the way as part of the route. |
| | When staying in huts you are on a half board basis. This level of comfort is important, as you really need a good cooked meal after the efforts of each day of trekking, and with half-board you avoid having to carry heavy stoves, pans and food for evening meals. The hut guardian provides blankets and pillows, a cooked three course meal, and a simple healthy breakfast. |
| | Dates: these are listed in the column on the right, and they show the live availability from our secure online booking system. When you book online, you receive immediate confirmation, your Alpine Information Booklet, course specific kit list and invoice. |

Brief Course Itinerary
The itinerary below is designed to give you a flavour of exactly where you will trek to each day, but one of the great things about the Haute Route, is that there are many variations on certain sections, so you can select more challenging routes or even some summits. These options generally don't affect where you stay each night, but do mean that you can tailor the route a little on most days to suit how you are feeling, the weather and conditions. On some years we have to flex the itinerary slightly to take alternative routes if there is a lot of snow on some sections. Your guide will have good local knowledge and experience, and will discuss the options with you.

Sunday
Travel to Chamonix to arrive for the 17:00 check-in followed by a course safety and itinerary briefing. These are really useful, as you discuss the exact current conditions, and get tips on how to save weight in your pack. You are shown the route on a map, and talk through the plans for the week. There is time for kit checks or rental. Briefings are over by 19:00 and then you are free to go out for dinner and drinks with your group. Night in Chamonix on B&B basis.
Mon, day 1 of 12 trekking, 12.2km, +953m, -925m, c.6 hrs.
Argentiere - Trient. After breakfast, road / rail transfer (included) to Argentiere or Montroc, from which you usually ascend the ridge of the Aiguilette des Posettes, with great views of the Le Tour glacier, to reach the Col du Balme. Here you get a stunning view back along the Chamonix valley, before crossing over the border into Switzerland, and descending by a choice of tracks down to the village of Trient. Here you stay in a local lodge. Night in Trient.
Tue, day 2 of 12 trekking, 14.2km, +1386m, -1199m, c.7 hrs.
Trient - Champex. There is a choice of routes from Trient, either following the Classic Bovine trail up above the treeline, overlooking Martigny and the Rhone valley with vineyards covering the lower slopes, or over the steeper and more rocky Fenetre d'Arpette. The choice of route is very weather and fitness dependent. Both routes converge in the village of Champex, nestled against a beautiful mountain lake. You stay the night in a local lodge. Night in Champex.
Wed, day 3 of 12 trekking, 15.4km, +440m, -752m, c.6 hrs.
Champex - Le Chable. You stay the night in a local lodge. Today is easier physically, as you trek down from Champex into the Val de Bagnes and on to Le Chable for the night. This rest is welcome as you are about to embark on a tougher three day section over to Arolla. Today you can enjoy great views of the mountains, as well as the great architecture in some of the villages that are typically quaint of the Swiss Vallais region.
Thu, day 4 of 12 trekking, 9.1km, +1636m, -0m, c.5 hrs.
Le Chable - Cabane du Montfort. Today has a lot of uphill, but there's no descents to worry about, so it's a day off for the knees! Approx 5 hours trekking, as you ascend the mountains above the Val de Bagnes. The night is spent on a half board basis in the Cabane du Montfort. An alternative option is to catch the cable cars and to trek to Prafleuri, to get a day ahead of itinerary, if an extra day is required in case of snowy passes.
Fri, day 5 of 12 trekking, 14.3km, +885m, -740m, c.7 hrs.
Montfort - Prafleuri. Today the trek heads into a very wild and remote section, but the views are stunning as you cross three major mountain passes (cols) today on route to the Prafleuri. First is the Col Termin, then it's up to the Col du Louvie with the pretty mountain hut nestled against the lake shores below, and then the Col Prafleuri. Approx 7 to 8 hours trekking. Half board in Cabane Prafleuri. If you are a day ahead of schedule, you head to Arolla for the night
Sat, day 6 of 12 trekking, 16.3km, +735m, -1353m, c.7 hrs.
Prafleuri - Arolla. After crossing the Col des Roux, you trek past the Dix lake to the hut of the same name at its head. Here there is the chance of your first view of the Matterhorn. From the Dix you cross the valley and take one of the passes that leads across to Arolla. This is a small but pretty Alpine town. Approx 7 to 8 hours trekking. Half board in Arolla Hotel for the night. If you arrived a day ahead of schedule, you would have headed to La Sage for this night.
Sun, day 7 of 12 trekking, 10.1km, +215m, -550m, c.5 hrs.
Arolla - La Sage. Today is deliberately an easier trek, after the last two days of tougher hiking over the high remote passes between Montfort and Arolla. Today the trek follows the valley and river down from Arolla to Les Haudieres, and from there steeply upwards to reach the village of La Sage, where you spend the night in a local lodge. Approx 6 hours trekking. Half board in La Sage. For groups that are ahead a day of the itinerary, you could head to Moiry for the night.
Mon, day 8 of 12 trekking, 18.3km, +1995m, -1850m, c.8 hrs.
La Sage - Zinal. The day starts with the ascent and crossing of Col du Torrent, before the great views on the descent to the Moiry lake and dam. You either cross the Col de Sorbois on the far side followed by the long descent to Zinal, or hike down to Grimentz for a shorter day, from which you would catch the post bus along the valley to Zinal for the night where you stay half board in a local lodge for the night. Approx 8 to 9 hours trekking.
Tue, day 9 of 12 trekking, 18.9km, +1315m, -1170m, c.8 hrs.
Zinal - Grubben. Today the aim is to cross the Meidpass or Forcletta pass to leave the Val d'Anniviers, and to enter the Gruben valley. Here you will notice that the Swiss language used changes from French to German. As you descend into the Gruben valley, there are great views of the Turtmann glacier and as you get towards the valley, you will see how immaculate the valley is. Approx 7 to 8 hours trekking. Stay half board in a local lodge for the night.
Wed, day 10 of 12 trekking, 16.4km, +1071m, -1767m, c.7 hrs.
Gruben - St Niklaus. Today your aim is to reach the Zermatt valley, as you ascend to cross the steep Augstbordpass, then descend through the alpages to reach the small village of Jungu at around lunchtime, before taking the cable car down to the valley at St Niklaus. This is the village in which the annual Zermatt marathon starts, before ascending to Zermatt and onwards to the finish at Gornergratt. You stay half board in a local lodge for the night.
Thu, day 11 of 12 trekking, 12.1km, +855m, -445m, c.7 hrs.
St Niklaus - Europahutte. The trek follows the famous Europaweg, an exposed walk above the Mattertal valley far below, with chains and even a tunnel to negotiate. You start the trek in Grachen above St Niklaus. You get your first views of the Matterhorn, as well as the stunning peak of the Weisshorn. The night is spent in the Europahutte. Please note that this route is occasionally affected by stonefall, so some variations may be required.
Fri, day 12 of 12 trekking, 9.4km, +405m, -1544m, c.7 hrs.
Europahutte - Zermatt. It is the final day of the trek today to reach Zermatt, continuing along the Europaweg, and through two rock tunnels! You trek through Ottavan above Tasch and then later start the descent into Zermatt. There is time to explore town and have a well earned beer, before you get a return transfer to Chamonix, for the night. During the evening, the group normally goes out for a celebratory meal in town to toast the fortnights achievements.
Saturday
Breakfast and then accommodation check out by 10:00. You are free to depart at any time, but airport transfers leave the resort approximately three hours before your flight takes off.

ITINERARY NOTES: Where possible we follow itineraries. Mountain adventures are weather and conditions dependant, so occasionaly we are forced to alter the plans. If this is the case, suitable alternatives are offered. Please use this outline itinerary as a guide to the types of route / activity that you will attempt.
Course Prices
Standard course

12 full days UIMLA guiding, 1:8 max ratio
14 days holiday in total, Saturday-Sunday
£2399

Live availability

Click on the planner logo to the right to
see the real time live course availability

Secure online booking system
Standard Course Inclusions: 1) UIMLA Guide for twelve days, 2) Chamonix course hosts for logistics & briefings, 3) Two nights self-catered accommodation in Chamonix (inc. beddings & towels), 4) Up to eleven nights half board in mountain huts (inc. costs for guides), 5) Pre course information booklet, 6) Equipment discount voucher for UK shops, 7) Free 36 page technical Course Instruction Booklet, 8) Icicle discounts privilege card for reductions in local shops and restaurants in Chamonix.
Exclusions: 1) Travel to and from Chamonix, 2) Packed lunches, 3) Personal laundry, telephone calls, lunches, evening meals in valley, & any purchases in mountain huts / hotels / restaurants, 4) Cable cars and mountain uplift for you and your guide, 5) Local Swiss Post bus tickets if required from St Niklaus to Grachen, for you and your guide, 6) Transfer (bus / train) Zermatt to Chamonix, for you and your guide, 7) Activities insurance, & excess baggage charges.
Notes: Group sizes minimum 4 to maximum 8 clients, with 1 leader.
Upgrade options
Acclimatisation Weekend
£99 (throughout the season)
To get the most out your course, acclimatisation is essential so that you minimise the chances of AMS later on during your course, details.
Current course availability

Course Dates

Haute Route Trek

NOTE: This trip has scheduled
dates, but if there are four who
are booking together, it can be
operated on any date you wish
Client feedback


I wasn't prepared for how contrasting all the valleys were on this amazing route. It was a great holiday for us

Steve & Briony , Haute Route trek


Just a short note to thank Icicle for the excellent Haute Route trek last week. It is an exellent mixture of walking at high level, from easy paths to rocky tracks over boulder fields and steep cols, and I must admit it was often in wilder country than I expected (and better for it too!). Stan was also an excellent guide - very helpful where required but also friendly and informative. I'm sure the others all enjoyed it as much. I now have the pleasant task of sorting out photos and sending some on to the others

Ian M , Haute Route Trek


Another great week with Icicle!

Martin A , Haute Route Trek

Testimonials

Press & media

Films & videos

Photo gallery
Location data for this trip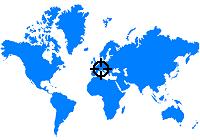 The trips all start in Chamonix valley in the French Alps, at the foot of Mont Blanc. It is easily accessed via a 90 minute transfer from Geneva airport.
Time Difference
GMT +1hr

Local Currency
€ & CHF

Travel from UK
1hr flight
Latest news from Icicle
Course notes
On this course you are led by a International Mountain Leader (IML). This is the highest qualification for leading trekking groups in the Alps (where it is a legal requirement) and worldwide. To become an IML, it takes several years to train. During the treks their focus is on your comfort, enjoyment, education and safety, all of which are equally important. Being led by an IML to take you on a trek, you are hiring far more than someone to show you the way. You will learn about the environment, flora, fauna, glaciology, geology, and geography of the region. The leader will have a vast local knowledge. In terms of safety an IML can guide you on steep ground, on fixed equipment (ladders, chains, etc), and over snow patches.
Suggested reading and kit
| | |
| --- | --- |
| | View full course equipment list, with examples of kit, click here |
So why choose us?
We are true specialists in the Alps. See our blog, by clicking on the logo.
Itinerary flexibility to allow you to take full advantage of the weather and conditions each day, so that you maximise the amount you can achieve each day.
Our prices are fixed in £ pounds sterling, to protect you from euro currency fluctuations, so that you can budget accurately.
We have a team of over 30 guides, and a resort support team, who all want you to have the best time possible! For more details on the guiding team and qualifications, please click here.
Any further questions?
A key part of choosing a company is being able to come and talk about your plans with an experienced course advisor face to face. In an increasingly virtual world, we know our clients value speaking to real people, getting open and honest advice. The vast majority of our clients are British, and our office and outdoor store is based in Windermere in the English Lake District.


Get in contact to arrange a meeting, and come in for a coffee to discuss your course in person with a trip advisor. Many people opt for this service, and it is an integral part of what we offer, as we are keen to ensure that you are prepared as possible, and that you select a course that is suitable for you. It makes it easier and more enjoyable for you and us, if you are on the right trip.