Alpine Apprenticeship month 2023

Autonomy | Mont Blanc | Tech Classics | Matterhorn or Eiger
Course overview
| | |
| --- | --- |
| | For those who want to spend a month (4 weeks) climbing in the Alps, doing back to back courses, with the weekends to relax, this course offers a genuine Alpine Apprenticeship to really get your climbing career off to a flying start, and to develop your skills in an intense and action packed period. |
| | The course is four of our most popular weeks, all bolted together, at a reduced price. The structure of the course is as follows; Week 1 - Alpine Autonomy Techniques course, Week 2 - Mont Blanc 4810m summit course, Week 3 - Tech Ice & Classics course, Week 4 - Matterhorn 4478m or the Eiger 3970m |
| | The course is designed to allow your skills to progress over the four weeks, and to provide you the choice on the last week of tackling the Matterhorn or the Eiger. Before then you should have climbed an Alpine peak on week 1, Mont Blanc 4810m on week 2, and a whole host of 4000m peaks in Monte Rosa on week 3. |
| | To book on this Alpine Apprenticeship course you should have the pre-requisite experience and fitness to book onto one of our Alpine Autonomy Techniques courses independently. |
| | We genuinely think that after four weeks of training, you will have a high chance of climbing to the summit of the Matterhorn or Eiger, and that the course will have developed your skills to safely attempt one of these. |
| | To be honest, this course does not appeal to many people in terms of numbers each season, but this makes it all the more special, in that you can completely immerse yourself in climbing, and learning as much as you can over the month. |
Brief Course Itinerary


The itinerary below summaries the itinerary for each week, each of which have climbing days on Monday to Friday, with rest days on the weekends in between, and the course arrival day being a Sunday and the departure day being the Saturday four weeks later. For full details and extended itineraries, click on the links below.

Week 1 - Alpine Autonomy Techniques course
If you have previous climbing or crampon experience, and want a fast track course that is designed to make you more autonomous in the Alps, this is the course for you. You cover all the technical syllabus of the Introduction course in greater detail, with greater focus on route finding and equipment selection. The course culminates in the ascent of a quiet and remote summit, such as the traverse of the Domes du Miages.
Week 2 - Mont Blanc 4810m summit course
Mont Blanc 4810m is the highest summit in Western Europe. To get to the 'roof of Europe', we ascend by either the classic Gouter route, or sometimes via the Italian Gonella route in early season. The week starts with an ascent of Gran Paradiso 4061m, in order to boost acclimatisation, to then leave the next three days quite flexible where possible, to attempt Mont Blanc in the optimum weather window.
Week 3 - Tech Ice & Classics course
This course ascends famous routes around the AD+/ D grade. Examples include the Dent du Geant, Midi-Plan traverse, Chere Couloir, Gervasutti Couloir (Tour Ronde), or the South Ridge of Aiguille du Moine. There are over 4000 routes in the massif, so you are guaranteed not to repeat anything. The itinerary for this course is flexible to allow for changing conditions, your experience and how acclimatised you are.
Week 4 - Matterhorn 4478m course or the Eiger 3970m course
The first three training days are at 1:2 Guiding ratio, but to maximise your safety and summiting success, and so you can move at your speed, you climb the Matterhorn or Eiger at a 1:1 ratio. On the training days you will climb classics routes to prepare you before the Matterhorn or Eiger, to fully prepare you in terms of ropework and acclimatisation. Ascents are usually made by the Hornli or Mittileggi.
ITINERARY NOTES: Where possible we follow itineraries. Mountain adventures are weather and conditions dependant, so occasionally we are forced to alter the plans. If this is the case, suitable alternatives are offered. Please use this itinerary as a guide to the types of route / activity you attempt.
Course Prices

Standard course
20 days guiding, 28 days holiday in total
£6299

Live availability

Click on the planner logo to the right to
see the real time live course availability

Secure online booking system
Inclusions and exclusions: Please refer to the individual course itineraries for the full details and the specific inclusions for each week, and the exclusions too. The links are; - Week 1, Week 2, Week 3, Week 4.
Course upgrade options
Many clients on this trip consider upgrading with one or more of the following course additions...

Private
room

Big 5 Alpine
extensions

Technical
kit rental

Acclimatise
weekend

Upgrade to single from
£300-£500 in addition to
standard course price,
depending on week.
Extend by 2 days after
to ascend one of the
Big 5 Alpine peaks as
an extra summit.
Rent all technical kit
for a week. Full Alpine
Bundle costs you just
£100 for the week.
Saturday night spent in
Chamonix, with choice
of self-guided or guided
on Sunday. From £50.
Click for details
Click for details
Click for details
Click for details

Standard course accommodation - normally clients are based in self-catered flats (details), so take a look, and decide if it's for you. For more luxury, contact us for quotes in higher standard apartments, or hotels of any standard required. If you have / source your own course accommodation, or we cannot provide an upgrade, the standard course price has a £100pp per week reduction applied on your invoice.
Current course availability

Course Dates

Alpine Apprenticeship

[ 2 ]

25 Jun - 22 Jul 2023

[ 2 ]

9 Jul - 5 Aug 2023

[ 2 ]

23 Jul - 19 Aug 2023

[ 2 ]

6 Aug - 2 Sep 2023
Client feedback


Thanks so much for your flexibility in making this course happen, and also for such a great range of guides who were fun to climb with, and who taught so much

Tom R , Alpine Apprenticeship


Knackering, but definitely the best month of my life

Steph M , Alpine Apprenticeship


To climb with such a range of great guides was a privilege for me, and I thank you all so much for your efforts in enabling me to climb the Eiger

Vee R , Alpine Apprenticeship

Testimonials

Press & media

Films & videos

Photo gallery
Location data for this trip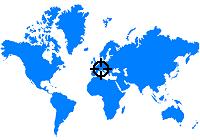 The trips are based in the Chamonix valley in the French Alps, at the foot of Mont Blanc. It is easily accessed via a 90 minute transfer from Geneva airport.
Time Difference
GMT +1hr

Local Currency
€ Euros

Travel from UK
1hr flight
Suggested reading and kit
| | |
| --- | --- |
| | View full course equipment list, with examples of kit, click here |
Why choose our trips?
See our Alpine blog, by clicking on the Word-press logo to the right.
Itinerary flexibility to allow you to take full advantage of the weather windows on any day, to maximise your summit chances.
Our prices are fixed in £ Sterling, to protect you from euro fluctuations, so you can budget accurately.
There is a choice of routes to opt for, depending on the weather, conditions, and your experience.
Any further questions?
A key part of choosing a company is being able to come and talk about your plans with an experienced course advisor face to face. In an increasingly virtual world, we know our clients value speaking to real people, getting open and honest advice. The vast majority of our clients are British, and our office and outdoor store is based in Windermere in the English Lake District.


Get in contact to arrange a meeting, and come in for a coffee to discuss your course in person with a trip advisor.